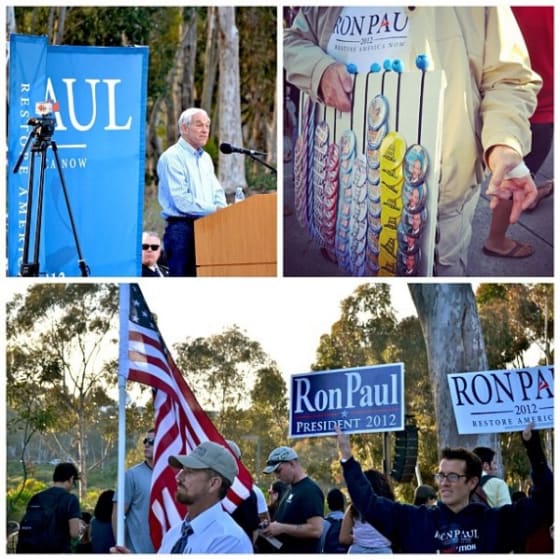 Here's a rundown of California's open primary election results in Congressional Districts 27 through 53:
Congressional District 27: Democratic incumbent Rep. Judy Chu won 58% of the vote. Republican Jack Orswell advances to November's election in the second slot with 23.7%. This district is not expected to be competitive in November and Rep. Chu is projected to win reelection, but No Party Preference voter registration is slightly over 24%.
Congressional District 28: Seventy-percent of this district voted for President Obama in 2008 and yesterday, Democratic incumbent Rep. Adam Schiff received 59.5% of the vote. November's general election will include him and Republican challenger Phil Jennerjahn, who received 17% of the vote. Needless to say, this district is expected to remain in Democratic hands.
Congressional District 29: This safe Democratic and newly drawn as a majority-Hispanic district saw Los Angeles City Councilman Tony Cardenas win over 64% of the vote. No Party Preference candidate David Hernandez came in second with 21.8% of the vote, and will join Cardenas on the November ballot. Democrats hold 56.2% voter registration in this district.
Congressional District 30: Heavily touted as a Democratic slugfest, the Berman-Sherman showdown on Tuesday gave some insight into November's Part II. Both Democratic Congressmen Howard Berman and Brad Sherman advance past the top two primary. Rep. Sherman received 42.4% while Rep. Berman won 32.4%. In a primary election season where the two candidates raised over $5 million combined, $3 million of which Rep. Sherman still has on hand, expect an expensive run up to November. Either way, a Democrat will come out of it. Green Party candidate Michael Powelson also won 2% of the vote.
Congressional District 31: A crowded race in CD-31 showed the results of a lack of strategy by Democrats in the distract. The outcome? No Democrats on the November ballot, due to splitting up their votes. Receiving a combined 48.4%, four Democrats failed to receive enough votes to place first or second. Pete Aguilar fell just short at 22.8%. This opened the door for two Republicans to advance, incumbent Rep. Gary Miller (26.7%) and Bob Dutton (24.9%). The DCCC should be stunned today, as this loss does nothing for their plans to take back a majority in the House of Representatives. As The Hill reports, "Dems blow pickup opportunity in California"
Congressional District 32: This district's primary results were pretty straight forward, with incumbent Democrat Rep. Grace Napolitano coming in first with 46% of the vote. Her November challenger will be Republican David Miller, who walked away with nearly 42% of the votes on Tuesday. Interestingly, these results closely mirror party registration in the district. A little over 47% are registered Democrats, who likely voted for Rep. Napolitano. While the 42% Miller received falls just short of combining Republican and No Party Preference registration, at 28.3% and 20% respectively.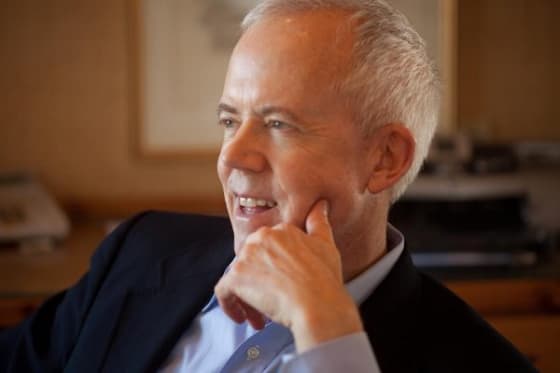 Congressional District 33: Independent Bill Bloomfield advanced on Tuesday to the November general election. He will challenge long time Democratic Representative Henry Waxman, in a traditionally Democratic area. Despite impressive Democratic voter registration, Bloomfield could mount a formidable challenge if he succeeds at bringing together Republicans (28.5%) and independents (22%) around his message. Green Party candidate David William Steinman and Libertarian Party candidate Steve Collett combined for 7.8% of the vote in this coastal Los Angeles County district.
Congressional District 34: Rep. Xavier Becerra, Democrat, nearly swept this district with 78% of the vote. He will be challenged by Republican Stephen C. Smith once again in November. Smith came in at just 15.5%. This district is not competitive, it is heavily Democratic and heavily Hispanic. In 2008, President Obama won 77% of the district's vote.
Congressional District 35: Democrat incumbent Rep. Joe Baca made it out of this race with 44.9% and will be joined by fellow Democratic State Senator Gloria Negrete McLeod for the November ballot. Fun story: Senator McLeod beat Baca's son in 2006's State Senate primary. Could November be payback time for the Baca family? Also of note, Anthony Vieyra of the Green Party garnered 18.7% of the vote.
Congressional District 36: Republican Rep. Mary Bono Mack will once again face Democrat Raul Ruiz in November, as the two were the only ones on the primary ballot. The district has a high percentage of Hispanic voters, which could give Ruiz an edge in the fall. Rep. Bono Mack is a moderate. With nearly identical Democrat vs Republican registration breakdown, the 15% of the voters registered as No Party Preference will undoubtedly be courted by both sides.
Congressional District 37: Democratic incumbent Rep. Karen Bass ran unopposed. In case this happens again, learn how to run for office.
Congressional District 38: The close contest in CD-38 is between who will run head-to-head with Democrat incumbent Rep. Linda Sanchez. around 400 votes separate Republicans Benjamin Campos and Jorge Robles. Even so, a combined 44% showing from Republicans will not be enough to unseat popular Rep. Sanchez in this heavily Democratic district.
Congressional District 39: Incumbent Republican Rep. Ed Royce placed first with 65.7% and Democratic challenger Jay Chen will join him on the November ballot. No Party Preference candidate D'Marie Mulattieri received 3.8% of the vote. It could be a race in November, if Rep. Royce has to defend his seat amid increased Democratic turnout.
Congressional District 40: Two Democrats were the only candidates on the ballot, incumbent Rep. Lucille Roybal-Allard and David Sanchez. Both will advance to the November run off.
Congressional District 41: With no incumbents in this district, three Republicans and two Democrats ran. The top two were Republican Riverside County Supervisor John Tavaglione (44.9%) and Riverside Community College School Board Member, Mark Takano (36.3%). Tavaglione had a strong showing for a traditionally Democratic district, so November might be interesting to watch.
Congressional District 42: Incumbent Rep. Ken Calvert won 51%, with the second-place slot going to Democrat Michael Williamson with a distant 14.6%. With redistricting, CD-42 is projected to be an even safer Republican seat, so Williamson has a busy few months ahead of him in order to mount a legitimate challenge. Curt Novak ran in the district as No Party Preference and received 6% of the vote.
Congressional District 43: Two Democrats will advance to the November election: incumbent Rep. Maxine Waters and challenger Bob Flores. Although 58.6% of voters in the district are registered Democrats, 23.9% of the district are No Party Preference voters. Both candidates will have to appeal to this broader electorate in November in order to be successful.
Congressional District 44: This district had a pretty straightforward primary election contest between two Democrats: Laura Richardson and Janice Hahn. The November election is where it will get interesting, as both candidates will have to compete once again for votes outside of their base. No Party Preference Voters make up 23.3% of this district, with just 13.1% registered Republican.
Congressional District 45: Incumbent Republican Rep. John Campbell advances to November with 51% and is joined by Democratic challenger and Mayor of Irvine, Sukhee Kang (33.3%). Independent voters make up 22% of registered voters in the district, an essential electorate if Kang aims to make it a close race in the fall.
Congressional District 46: In a district considered to be safe for incumbent Democrat Rep. Loretta Sanchez, she had a stress-free night winning over 50% of the vote. Her challenger in November will be Republican businessman Jerry Hayden who pulled in 30% of the vote. Jorge Rocha ran in this district as an independent and won 3.7% of the vote.
Congressional District 47: California's 47 Congressional District was a crowded race of four Democrats and four Republicans. The two who came out on top will advance to November: Democratic State Senator Alan Lowenthal (34.3%) and Republican Gary DeLong (29%). If you split Tuesday's results down by party, Republicans hold a very slight advantage with 50.4% of total votes, with Democrats right on their heels with 49.5%. This points to a close November election, yet this district is expected to swing Democrat as the presidential election will likely increase turnout dramatically.
Congressional District 48: This is a very safe Republican district in Orange County, as yesterday's results illustrate. Rep. Dana Rohrabacher won 65.8% of the vote and will face Democrat Ron Varasteh in the November general. No Party Preference candidate Alan Schlar won nearly 5% of the vote.
Congressional District 49: This district covers Northern San Diego County and parts of Orange County, where Republican Rep. Darrell Issa is considered an incumbent. The Chairman of the House Oversight and Government Reform Committee received 60.9%. His Democratic challenger Jerry Tetalman drew 31% and will face Rep. Issa once again in the general election. Two No Party Preference candidates ran in the district, Dick Eiden and Albin Novinec, receiving 6.7% and 1.4% of the vote respectively. No Party Preference voters hold a 22% registration in the district. Regardless, this is still considered a safely Republican seat.
Congressional District 50: Rep. Duncan Hunter easily breezed to an impressive victory on Tuesday with 67% of the vote. He will face Democratic challenger David Secor, but the race is not projected to be competitive. Libertarian Michael Benoit drew 5%. No Party Preference voters make up 20% of this district's electorate, but Democrats are out-registered by Republicans by nearly 22-points.
Congressional District 51: Democratic State Senator Juan Vargas handily won CD-51 with 45.7% of the vote. He will face Republican Michael Crimmins in the November general. Democrat and former Senator Denise Moreno Ducheny fell short of advancing with just 15.5% of the vote, more than likely a result of splitting voters between fellow Democrats John Brooks and Daniel C. Ramirez, both who garnered around 5% of the vote each. This district is expected to remain Democratic.
Congressional District 52: Moving on to the November general election for certain is incumbent Republican Rep. Brian Bilbray. It's a close contest for Democrats Lori Saldana and Scott Peters. According to Secretary of State data, less than 700 votes put Peters ahead of Saldana by .6%. The San Diego County registrar reports approximately 135,000 ballots have yet to be counted. Coming in fourth with 4.1% of the vote is independent and former Mayor of Santee, Jack Doyle. This district is a toss-up.
Congressional District 53: There wasn't much of a contest in CD-53, where incumbent Democrat Rep. Susan Davis enjoys a solid base of support in this safely Democratic district. In 2008, CD-53 supported President Obama by 61%. Rep. Davis' only challenger and Republican retired marine, Nick Popaditch, made a strong showing regardless, garnering 42.6% of votes. Both Rep. Davis and Popaditch will face each other in what is likely to be a predictable November election. Rep. Davis should win reelection.