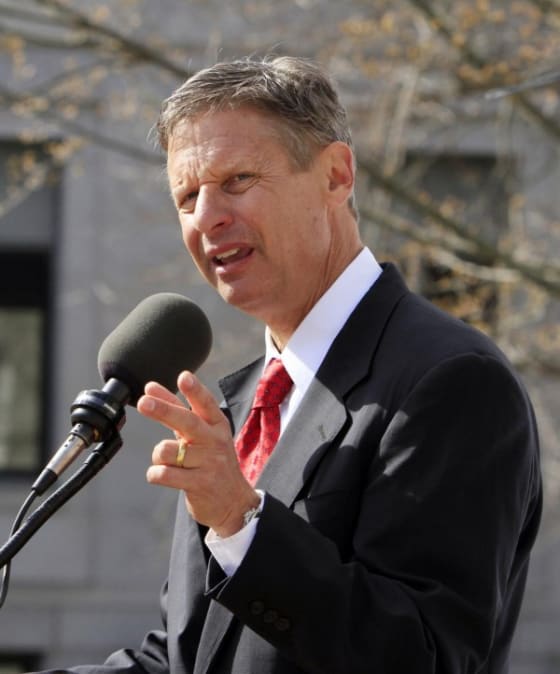 Libertarian presidential candidate and former Governor of New Mexico Gary Johnson's popularity despite his third party affiliation and lack of national press continues to grow. A new poll of 500 voters in Arizona by Public Policy Polling from May 17th-20th has shown that Johnson is currently at 9% voter support, a record high for himself and just 6% short of the 15% needed to enter the national television debates. In recent months prior to this poll, Johnson was consistently remaining between 6-7% popularity.
If you haven't heard of Governor Johnson, it isn't a surprise. Johnson was formerly running for the Republican nomination but withdrew his bid on November 29th after being excluded from three of the debates during the summer and continually being unsuccessful in his attempts to increase his popularity.
On December 28th, he announced that he would run for the Libertarian Nomination. Johnson officially won the nomination on May 5th and selected former California State Supreme Court Justice Jim Gray as his vice-presidential running mate.
Of the voters who were surveyed, a mere 20% claimed to know enough about Johnson to have either a favorable or an unfavorable opinion about him. However, if Ron Paul officially loses at the Republic National Convention and leaves the election picture, his basis of Libertarian minded supports would flock to Johnson in a big way and would likely continue to increase the public's knowledge about himself. This would naturally cause an increase in popularity for the former governor.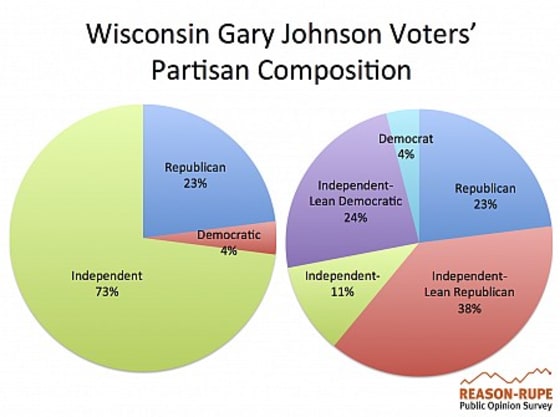 Another big reason Johnson could make a real difference this coming November is his popularity with independent voters that continues to grow. A recent survey in Wisconsin by ORC International shows that of his supporters in Wisconsin, a whopping 73% are Independents. A large reason for this is displeasure with both parties' representation of the moderate voter. Johnson's major plans for reform such as a constitutional amendment to always have a balanced federal budget (65% in favor), ending the War in Afghanistan (63% oppose), and desire for same-sex marriage equality (53% in favor) are all majority opinions in the country. If Johnson can continue to spread his name, gather endorsements, and get voters to know his policies, he very easily could hit that mainstream benchmark of 15% and shake up the presidential election in a way that no one has since Ross Perot in 1992.