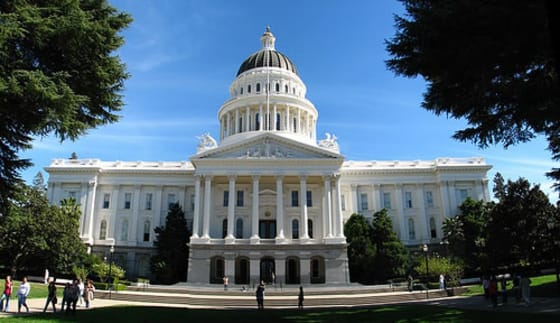 PRESS RELEASE
(Sacramento, CA) – Senate Bill 953, authored by Sen. Tony Strickland (R-Moorpark) was passed by a bipartisan vote of 8-4 in the Senate Governmental Organization Committee today.
By creating the Bureaucracy Realignment and Closure Commission (BRAC), SB 953 would save California money by streamlining state agencies. The Commission would be made up of a non-partisan, volunteer panel of analysts who would be charged with identifying, downsizing, or eliminating obsolete or duplicate state bureaucracies.
"With over 400 state agencies in existence, our vast bureaucracy is not working efficiently for the people of California," Sen. Strickland said. "California's unemployment rose in March, the Democrats in Sacramento want to raise taxes again, and yet our state bureaucracy just keeps on growing."
"Clearly, business as usual is not working here in California. We are in need of reform and I believe SB 953 is a solid first step in achieving that reform," Sen. Strickland added. "SB 953 is an opportunity to save tax dollars by streamlining the state agencies that no longer serve a purpose. Saving hardworking Californians' precious tax dollars and making government more effective is a no-brainer."
SB 953 is supported by the Howard Jarvis Taxpayers Association. It now moves to the Senate Appropriations Committee.