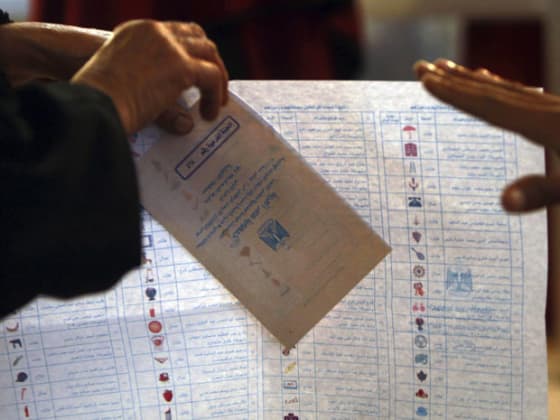 The Supreme Presidential Election Commission in Egypt has moved to block ten candidates for the upcoming presidential election. Among those excluded are Omar Suleiman, Mubarak's former spy chief, and the chief strategist for the Muslim Brotherhood, Khairat el-Shater.
The most provocative exclusion for the presidential election appears to be conservative hard-liner, Hazem Abu Ismail, a lawyer turned preacher who represented Egypt's religious conservative bloc. American authorities apparently informed the Supreme Presidential Election Commission that Abu Ismail's mother was an American, thus disqualifying him to run in Egypt's presidential race. The hard-liner's supporters staged demonstrations warning against disqualifying their candidate, and have blamed the ruling military council of Egypt and the United States for their role in the exclusion. Earlier an Egyptian court had ruled that Abu Ismail's mother was not an American citizen, and therefore could run for election in the presidential race.
Where this leaves the United States' position in Egypt is anyone's guess. Polling from 2011 indicates that American popularity in the region had dipped to the lowest point since George W. Bush's tenure as president. This is troublesome, particularly as new regimes are set to take power in the coming months and years. Best advice would be not to panic about it, and remember that human beings tend to wish to feel in control of their own destinies. Imperial powers come and go, but the people are always the ones who remain.
As we have seen in the recent Egyptian elections, the imperial power of the United States has, indeed, waned in the country. The only question is, will the United States and its leaders learn not to meddle in everyone else's affairs? Judging by this earlier performance, probably not. We'll collectively have to bear the consequences of the desires of the elite who fail to adapt well to the ever changing world around them.