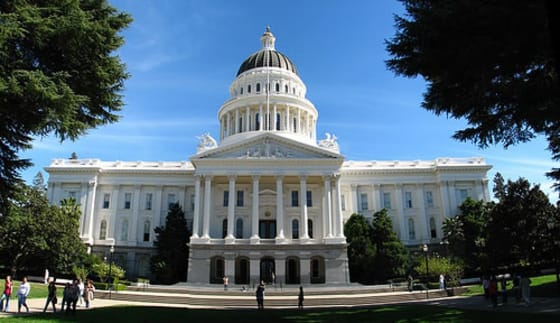 PRESS RELEASE
SACRAMENTO – Assembly Republicans have formally introduced as state legislation proposals they unveiled last week to address allegations of teacher misconduct in the Los Angeles Unified School District. Both Los Angeles Mayor Antonio Villaraigosa and Los Angeles Unified School District officials have urged the Legislature and Governor Brown to enact teacher misconduct reform in the wake of the scandal at Miramonte Elementary School.
The Assembly authors of the measures, Assemblyman Cameron Smyth (R-Santa Clarita) and Assemblyman Steve Knight (R-Antelope Valley) today issued the following statement:
"By introducing our reform proposals today as state legislation, we take an important step toward helping local districts better protect students from dangerous predators in the classroom and ensuring that those who hurt our kids do not benefit financially.  As these measures move through the legislative process, we look forward to working across party lines with our colleagues to pass these truly nonpartisan reforms and give parents peace of mind that their kids will be safe at school."
The Republican legislation includes two measures. Assembly Bill 2028 (Knight and Smyth) encompasses administrative changes to empower local school districts to respond more effectively to teacher misconduct cases.  Assembly Bill 1681 (Smyth) is the proposal to strip teachers involved in misconduct cases of their pensions. Identical measures were introduced by Senate Republicans today.
These measures were crafted in response to recent incidents such as the current scandal surrounding Mark Berndt, a third grade teacher at Miramonte Elementary School investigated by law enforcement for more than two years for lewd acts against his students. He was arrested earlier this year and charged with 23 counts of lewd conduct.
To read more about the specific Republican reforms, click here.