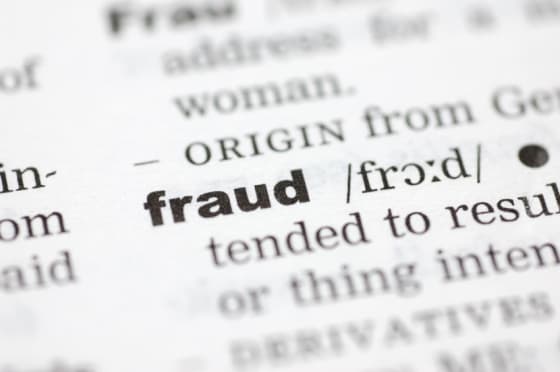 California is home to three of the the top five metropolitan areas with suspected mortgage fraud, according to a Treasury Department report released this week. It lists San Jose, Riverside and Los Angeles as having the highest per capita suspicious mortgage activity filings. The report also notes that, nationally, filings increased from 16,567 in third quarter 2010 to 19,934 in the same quarter last year.
In its latest mortgage loan fraud update, the United States Treasury Department's Financial Crimes Enforcement Network (FinCEN) ranked areas based on mortgage fraud suspicious activity filings by financial institutions from July to September of 2011. The report is not a ranking of actual fraudulent activity for that period of time, it only reflects reported irregularities on loan paperwork.
"As housing markets look to recover, criminals persist in their efforts to prey on struggling homeowners, while financial institutions continue to uncover apparent fraud as they work through their portfolios of earlier mortgages now in default," said FinCEN director James H. Freis Jr. "FinCEN will continue to monitor these reports and work closely with law enforcement to help them track illicit actors."
Suspicious activity which started between October 2009 and September 2011 accounted for 29 percent of filings, says the report. The remaining filings reported in Q3 2011 involved activities that started four or more years ago. Third quarter filings for both 2010 and 2011 indicate that a majority of reported activities took place between 2006 and 2008.
"These filings, driving the continued rise in the numbers," states the report, "stem largely from mortgage repurchase demands and special filings generated by several depository institutions related to mortgages originated in the height of the housing boom."
Some types of suspicious activities listed on the report include different forms of loan workout or debt elimination attempts, loan modification attempts by borrowers or others targeting distressed homeowners, as well as discrepancies between Social Security numbers submitted in original loan applications and workout requests.
Since 2002, the year the Treasury Department started reporting fraud statistics, California has consistently ranked at the top among states with the most suspected mortgage fraud cases. Amid increasing public awareness and concern over a lack of mortgage fraud prosecutions since the 2008 housing crash, CA attorney General Kamala Harris instituted the Mortgage Fraud Strike Force – a state Department of Justice effort tasked with probing statewide complaints of illegal lending practices.
"We are looking at a situation of up to $640 billion in wealth having been lost because of this wave of foreclosures that has hit the state," Harris told the Los Angeles Time. She went on to say that there is a direct connection between mortgage fraud and the state budget crisis.
Three California counties ranked in the top five per capita mortgage fraud filing zones in the Q3 2011 report. They were Santa Clara, Orange and San Bernardino Counties, coming in first, third and fourth places respectively. The FinCEN report includes a more complete list of per capita rankings of states, counties, and metropolitan areas.