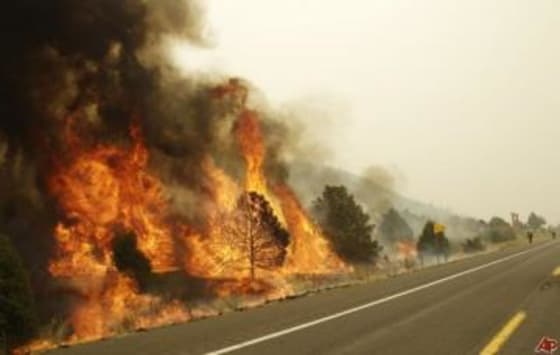 Five Arizona counties have been designated by federal agriculture officials as primary natural disaster areas due to damage caused by ongoing drought and related disasters that began in January. Contiguous counties in Colorado, New Mexico and Utah are also part of the declaration which went into effect last week.
Apache, Cochise, Graham, Greenlee, and Santa Cruz counties were recognized by the USDA as natural disaster areas on August 16, making all qualified farm operators within those areas eligible for low interest emergency (EM) loans from the USDA's Farm Service Agency (FSA).
"President Obama and I are committed to reducing the impact of this disaster for Arizona producers," said Agriculture Secretary Tom Vilsack in an FSA news release. "This designation will provide help to hundreds of Arizona farmers and ranchers who suffered significant crop losses."
Farmers and ranchers in drought-stricken Gila, Navajo, Pinal and Pima counties might also qualify for natural disaster assistance.  Farmers in eligible counties have eight months from the time of declaration to apply for an EM loan to cover part of actual crop losses. In addition to the EM loan program, the FSA offers a number of other assistance programs for disaster-stricken farmers.
The USDA is offering further aid through such programs as: the Supplemental Revenue Assistance Program (SURE) – approved as part of the Food, Conservation, and Energy Act of 2008, the Emergency Conservation Program, Federal Crop Insurance, and the Noninsured Crop Disaster Assistance Program.  For more information on eligibility requirements and application procedures for these and other programs, contact your local USDA Service Center or visit: http://disaster.fsa.usda.gov.