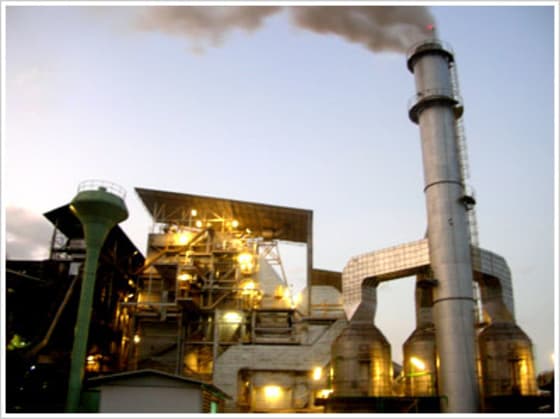 The situation for residents of Kings Beach, California has finally taken a turn for the better.  As we have reported here and here, this small town set hard against the North Lake Tahoe shore has been targeted for a potentially noisy and polluting biomass energy plant in the middle of a residential neighborhood, a mere block away from the town's only elementary school, and only three blocks from the lake itself. 

But on July 26, Tahoe Regional Planning Agency (TRPA) Executive Director Joanne Marchetta reported to the Placer County Board of Supervisors "that the Kings Beach site is 'unworkable' and should be removed from consideration in the project's environmental review process," according to a news release from the county.

This surprise announcement from the TRPA appears to have the practical effect of killing the project in Kings Beach and forcing Placer County to look elsewhere for a biomass plant site.  Despite the lack of rationale for this decision in the TRPA announcement itself, the Tahoe Daily Tribune reported on July 21 that County Supervisor Jennifer Montgomery had already told her constituents in Kings Beach that their concerns had been heard loud and clear by the Board and the TRPA. 

A concerted effort against building a biomass plant in the lower Tahoe Basin had begun with Kings Beach residents Mike and Dawn Baffone, whose house sits less than 100 feet form the proposed biomass plant site.  In recent weeks, anti-biomass signs had sprung up throughout the Kings Beach "grid," the main in-town section of the city.

But the Baffone's concerns were only part of the story.  Many Kings Beach and nearby residents wondered why the county felt the need to haul fuel for the biomass plant 17 miles across busy and sometimes treacherous roads instead of building the plant at its collection point – Cabin Creek in Truckee.  It is now expected that the TRPA will take a closer look at Cabin Creek and other possible sites.

Another factor that may have caused the TRPA to end its consideration of Kings Beach as a potential biomass site is a recent report by the Friends of Lake Tahoe that showed open fire burns are much more prevalent around Tahoe City than they are near Kings Beach.  In the original proposals, the TRPA had estimated that a biomass plant in Kings Beach would cause a substantive reduction in unsafe open fire burns, which they believed were extensive in Kings Beach.  Tahoe City is much closer to the Cabin Creek site.

The Board of Supervisors was not asked to take action on TRPA's recommendation at the July 26 meeting, but seems likely to do so at one of several August meetings scheduled to deal with the biomass plan for eastern Placer County.  Meanwhile, Kings Beach residents remain cautious about the possibility of a rekindling of plans for a biomass plant in their community.

     "I'm cautiously optimistic," David McClure of the North Tahoe Citizens Action Committee told me Wednesday, "but we're all waiting for the final word before relaxing our vigil."

McClure noted that his organization's most recent newsletter had specifically addressed this concern:

     "The Kings Beach Anti-Biomass Coalition has asked for evidence that TRPA is no longer involved in any contracts related to a biomass power plant in the Tahoe Basin. This evidence should be forthcoming, along with a resolution by the Board of the TRPA banning all further consideration of any biomass power plants in the Lake Tahoe Basin in order to maintain the integrity of this Outstanding National Resource Water of Lake Tahoe."

Citizens of tiny Kings Beach can breathe easier today, and in days to come, because a well-meant but potentially disastrous action appears to have been corrected.