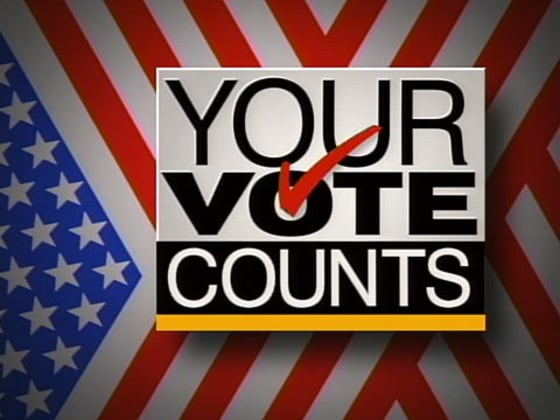 There are four third parties in California with ballot status:  American Independent, Green, Libertarian, and Peace and Freedom.  Let's look at the numbers and see what they tell us. All data is the most recent from the California Secretary of State.
Percentage of registered voters in California as of Oct 18, 2010. (Third parties also have number of registered voters.)
Democrat 44.08%
Republican 31.02%
Decline to State 20.25%
American Independent 2.39% (413,032)
Green 0.66% (113,835)
Libertarian 0.53% (91,111)
Peace and Freedom 0.33% (57,776)
Other 0.74%
To qualify as a third party, either an affidavit of registration must be completed by 1% of the votes cast in the most recent governor's race or a petition signed by 10%. Currently, 1% is equal to 103, 024. 
To maintain ballot status, a party must keep registration at all times equal to one-fifteenth of one percent of total registration, and either:
1) Maintain a registration level equal to at least one percent of the entire vote of the state at the most recent gubernatorial election or 2) poll at least 2% in any of the most recent elections for Governor, Lieutenant Governor, Secretary of State, Controller, Treasurer, Attorney General, Insurance Commissioner, or United States Senator. 
Based on these criteria, all four third parties retained ballot status in the 2010 election. However, in the recent election for governor, the American Independent Party polled less than their registration (1.7%) while Green, Libertarian, and Peace and Freedom polled more (1.2%, 1.5%, and 0.90% respectively). All four third parties generally polled higher on down ticket state races like Treasurer, where such a vote is more likely to be used as a protest. Also, third parties may have a particularly well-known candidate in one of these races or ask members to vote for a certain candidate in order to maintain ballot status.  
Highest Third Party registrations by County, top 3
American Independent (five additional counties also above 4%)
Sierra 5.00%
Lassen 4.94%
Tehama 4.88%
Green Party
Mendocino County 3.95%
Humboldt 3.87%
Santa Cruz 2.14%
Libertarian
Calveras 1.16%
Sierra 1.09%
Trinity 1.02 %
Peace and Freedom
Mendocino 0.56%
Los Angeles 0.51%
Del Norte 0.42 %
So, with the exception of Peace and Freedom in L.A. County, and contrary to what might be expected, the highest registrations for third parties are in northern, rural, agricultural counties. These counties tend to be conservative, and have very low registration for Peace and Freedom, the only socialist party with ballot status.  The three counties where the Green Party is highest could perhaps also be safely described as marijuana-friendly.
The most pronounced trend in the voting is that while the American Independent Party has the highest registration, it is polling far less than that. The other three are polling better than their registration. However, all four still remain minor bit players in the politics of California.