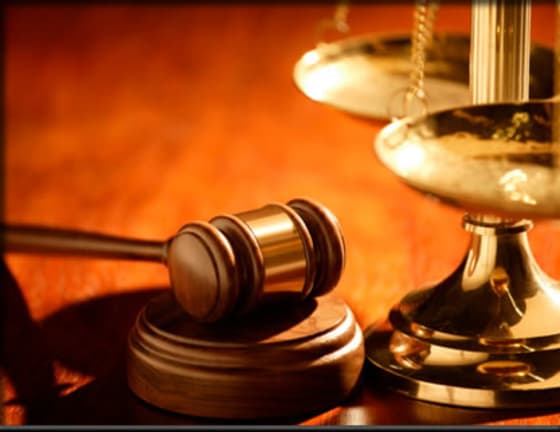 Of the more than 700 new laws that go into effect in 2011, two of them are going to significantly alter the lives of an estimated 9 million Californians — but not for three years.
California became the first state after the passage of the federal Patient Protection and Affordable Care Act to establish health care exchanges, a central part of the federal plan that creates an online smorgasbord where consumers and small businesses can shop for various types of coverage from bare bones to "platinum". 
Supporters argue the competition will help drive insurance rates down and reduce what a September U.S. Census Report estimates are the 7.6 million Californians currently without it.
     "We believe the exchange will improve the way millions of Californians get health insurance in our state," said Kim Belshe, Gov. Arnold Schwarzenegger's cabinet secretary for heath and human services.  "The exchange will focus competition on price quality and service -- giving individuals and small business employees the same large-group purchasing advantages and more affordable options now enjoyed by those who work for large firms," Belshe said at a September signing ceremony for the bills.
Republican lawmakers and business groups like the California Chamber of Commerce branded the measures "job killers" that would create a costly health care bureaucracy far in advance of the federal law's 2014 implementation date.
     "AB 1602, together with SB 900, prematurely creates overly broad and expansive governance and guidelines -- without oversight -- for the state health benefit exchange, which could lead to unnecessary cost increases and limited choice for employers," the chamber wrote. 
Schwarzenegger, who has the power to appoint two members of the exchange's five member governing board before he leaves office January 3, countered that the exchange would need three years to prepare in order to fulfill its many obligations. 
The legislation says the exchange will purchase health insurance on behalf of Californians above 100 percent but below 400 percent of the federal poverty level. Tax credits and subsidies will be given to families with incomes between 133 percent and 400 percent of the poverty level, approximately $29,000 to $88,000 for a family of four.  Small businesses with less than 100 employees can also buy from the exchange. They, too, depending on size receive subsidies and tax credits.   
Among the exchange's responsibilities: certifying and rating each qualified health plan offered for sale by the exchange, creating a website, establishing a toll-free consumer hotline and creating a calculator to establish the cost of coverage.  The exchange also determines who is eligible to buy from the exchange, how to enroll, the minimum requirements of a plan in order to qualify for participation in the exchange, and when an enrollee's coverage begins, as well as any cost-sharing eligibility.
Also affecting  hundreds of thousands of parents and California's 460,000 or so kindergartners is a new law that requires all children entering kindergarten to be 5 years old when they start school.  Today, a kindergartener needs to have their 5th birthday by December 2.   The law, SB 1381, would change the birthday requirement to September 1. The date change would be phased in over three years, pushing back the birthday cut-off one month each year so that the children starting kindergarten in 2014 would be the first subject to the September 1 deadline.  And parents or guardians of school children age 6 or older can be charged with misdemeanor if the child misses too much school.   Under the law SB 1317, if district attorneys can prove a parent didn't reasonably supervise and encourage their student to attend school, the parents could face one year in jail and a $2,000 fine. 
On July 1, the 85,000 drivers of hybrid vehicles allowed to use High Occupancy vehicle lanes lose the privilege. They were supposed to be booted from the lanes January 1.  Beginning January 2012, 40,000 new generation hybrids -- electric motor, rechargeable battery-powered cars with small internal combustion engines -- will be allowed to use the lanes.   The current crop of hybrids, like the Toyota Prius, were allowed into HOV lanes in 2004 when hybrids were a fraction of the market. The legislation permitted 50,000 such vehicles into carpool lanes, in part as a way to encourage more consumers to buy the lower emission vehicles.  Subsequent legislation increased the number of hybrids allowed in the lanes to 85,000 which, the state Department of Transportation reports, has increased congestion in the lanes.  The legislation, SB 535, was sponsored by General Motors, which is introducing the $41,000 Chevy Volt which is powered by a lithium battery pack that can be recharged by plugging the car into a residential household outlet. 
While voters rejected Proposition 19 in November, the initiative to legalize and tax cannabis, lawmakers approved and Schwarzenegger signed a bill, SB 1449, that makes possession of up to one ounce of the drug an infraction. If caught, it's still a $100 fine but the change from misdemeanor to infraction eliminates the possibility of arrest, a trip to court and creation of a criminal record.  The GOP governor also signed a measure prohibiting medical marijuana buyers' clubs and dispensaries from being within 600 feet of public or private schools.   Cities and counties already have the ability to restrict where various types of establishments are located through local zoning ordinances.  More than 40 cities and counties have passed ordinances regulating the activities of dispensaries -- limits on plants and buds, for example. Walnut Creek and Danville have passed local laws restricting dispensary locations. Berkeley prohibits dispensaries from being located within 1,000 feet of a school. 
This is the state's first foray into the issue but the law, AB 2650, permits local governments to continue to be more restrictive than state law.
Taxpayers, eventually, will have the right to voluntarily contribute some of their return to the California Arts Council under SB 1076, which takes effect January 1.   Created by former and-soon-to-be-again Gov. Jerry Brown in 1975, the 11-member Arts Council is charged with promoting arts in the state. Its budget has been reduced by some 80 percent since the fiscal year that ended June 30, 2002.   But there's a limit of 15 check offs on state tax forms so the Arts Council check off won't appear until one of the current 15 drop off either through expiration or failing to meet the annual minimum of $250,000 in contributions. 
In a move supporters say will ease the congested court calendar and lower costs, both parties in a case can agree to a one-day jury trial. Among the provisions of the law, AB 2284, juries are composed of eight persons rather than 12 and evidence presented is limited to three hours for each side. 
In a victory for the state's beekeepers is a new law authorizing creation of the California Apiary Research Commission whose job is do protect honey bees whose numbers have been dropping significantly in recent years.  The seven-member commission will be paid for with a fee of no more than $1 assessed on all state bee colonies. Its job is to educate beekeepers on pest management practices that will reduce honey bee disease.  In the past three years, Colony Collapse Disorder has reduced the nation's bee population by more than 25 percent.  Basically, the disorder is when worker bees suddenly disappear from a hive. Scientists have yet to determine the cause. 
"We need to protect honey bees in order to preserve the production of healthy and nutritious food in our state," said Sen. Noreen Evan, a Santa Rosa Democrat of her bill, AB 1912.