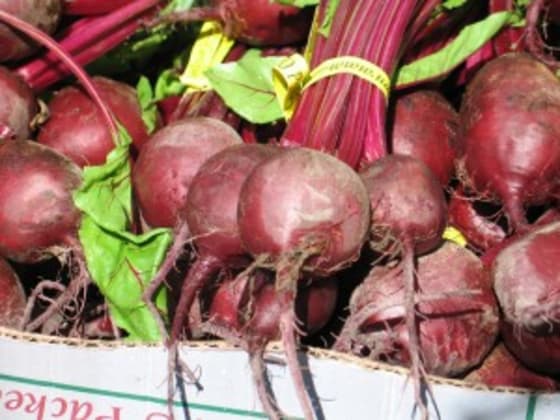 Weeks after a federal judge issued an order to halt the commercialization of genetically engineered (GE) sugar beets pending an environmental impact study, the USDA has broken the law and permitted farmers to continue planting the controversial seed. This according to a new lawsuit filed on September 9th by Earthjustice and Center for Food Safety on behalf of a coalition of farmers and conservation groups.  
Last week, Northern District of California judge Jeffrey White agreed with the plaintiffs that the USDA likely acted illegally when it continued to offer permits for the GE seeds after his August 13 decision – which made further planting unlawful.  A hearing has been set for October 22 to find an appropriate remedy. Plaintiffs hope this remedy comes in the form of the complete eradication of all GE beet plants already in the ground.  
Paul Achitoff of Earthjustice, lead counsel for the Plaintiffs, said in a statement:
     "Both the USDA and the sugar beet industry played fast and loose with the law, hoping to evade effective court review by planting as fast as they could. Such conduct, especially on the part of the government, is outrageous and cannot be tolerated. The illegally planted crops must be removed."  
The crop in question, Roundup Ready sugar beets, is genetically modified to withstand the effects of Monsanto's popular herbicide, which the company packages together with its patented seed.  According to their makers, biotech crops use less pesticides and herbicides than conventional crops, and increase yields. These claims have never been substantiated. In fact, evidence points to an increase in petrochemical use since the proliferation of GE corn and soy.  
But the real issue, farmers and environmentalists say, is the threat open-pollinated GE plants pose to conventional and organic farm crops, as well as feral plant species. Gene outcrossing is a documented phenomenon and has led to the development of superweeds throughout the United States. A vicious cycle of heavier herbicide use to combat increasingly herbicide-resistant weeds has only benefited Monsanto. Even worse, through established legal precedent, large-scale contamination of non-GE farms would render any infected plant the property of whichever biotech firm invented the transgene.  
It was for these reasons an injunction was placed on the planting of Monsanto's GE alfalfa in 2007. Monsanto appealed this case all the way to the supreme court, which then held that the original vacatur on regulation was legitimate, and that the USDA had failed to comply with the National Environmental Policy Act (NEPA) by approving the biotech crop without first completing an Environmental Impact statement (EIS).   According to a Center for Food Safety press release: 
     As a result of Judge White's August 13, 2010, order, USDA is in the process of preparing an EIS on the impacts of these GE sugar beets (as required under NEPA), which the agency has said it may complete in 2012. Only three weeks after Judge White's order making further planting unlawful, USDA began issuing permits to seed companies to begin propagating seed for the still-regulated crop. Although USDA and the companies were aware of the Plaintiffs' opposition, they rushed to complete the plantings in the hope of presenting the court with a fait accompli.  
     "Once again, USDA has bypassed environmental review and public comment to cater to industry preferences," said Paige Tomaselli, staff attorney for Plaintiff Center for Food Safety. "We cannot allow USDA to abdicate its responsibility to protect public health and the environment." 
The Plaintiffs are requesting a temporary restraining order and preliminary injunction, which if granted, would require an immediate stop on further planting and the removal of any GE beets already planted. Judge White's latest order can be found here.