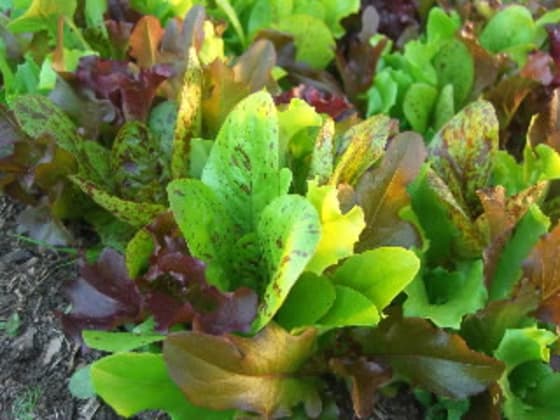 Food unites us all. Rebecca Kaplan, Oakland City Council member, is campaigning for Mayor with this basic precept in mind. Economic recovery, fiscal sustainability and better public health are all predicated on Oaklanders' willingness to accept a "sound food policy." 
Kaplan has offered her plan for a food-secure Oakland in a recent blog post. Her policy recommendations are informed by the Oakland Food Policy Council, a 21-member council promoting public and private partnerships which further the goal of a more equitable and sustainable city-wide food system. 
Historically, Oakland has been a food processing center. Kaplan is seeking to revive this industrial heritage and create a plethora of food manufacturing jobs and other economic opportunities for residents. 
     "Restaurants and food manufacturing are target industries for future business, job, and tax-base growth, in addition to a few other growth sectors," she writes."Investments in our industrial infrastructure and actively recruiting food businesses are the steps toward fully revitalizing this part of our economy."
Ending manufacturing outsourcing in the food sector is a logical step toward economic sustainability, considering all of the "raw materials" can be grown locally by farmers or urban gardeners (both are professions which Kaplan wants to support through community investment).
Her plan is to cut the red tape keeping food companies from expanding. "Eliminating bureaucratic barriers for food businesses, both retail and production, will encourage economic growth as well as greater food access," writes Kaplan. If Oakland invests in local-food producers, distributors, retailers and manufacturers, it can not only increase economic opportunity, it can improve the health of its citizens by expanding access to fresh, organic food. Farmers' markets and Community Supported Agriculture programs are integral to these goals.
For Kaplan, economic revitalization and improved public health will come about when Oakland follows these recommendations: 
·      Increase the number of mobile food vending permits and expand the permitted areas to include more parts of Oakland 
·      Work with industry leaders and entrepreneurs to locate and expand business 
·      Identify key opportunity sites and improve needed infrastructure 
·      Expand agriculture and nurseries in Oakland by improving and updating zoning for agriculture 
·      Cut red tape for restaurants and grocery stores throughout Oakland 
·      Support for-profit and non-profit food distribution networks with logistical assistance and convene a food distributor roundtable to find synergies 
·      Support permaculture, organics, and farmers' markets
·      Use all available tools to recruit and allow groceries in underserved neighborhoods
·      Work with the Neighborhood Law Corps to include healthy food access as part of settlements with liquor stores
·      Collaborate with OUSD to ensure that students have access to healthy food
       ·      Implement recommendations of the Oakland Food Policy Council
"Food is an expression of Oakland's cultures and a way to cement social bonds, and food can be a way for the City to promote community health and the economy," says Kaplan.