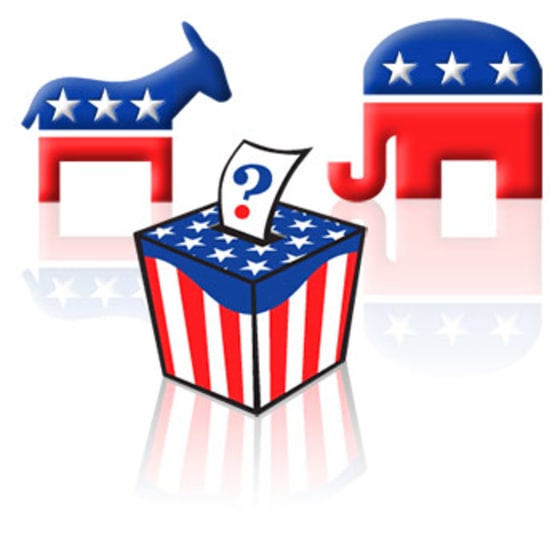 Who's more interesting?  Sarah Palin or Barack Obama? What's more fun to watch?  Fox News or CNN? Who's more boring? Carly Fiorina or Barbara Boxer? If you react to these questions as I do, you'll quickly understand why Democrats, and indeed all left of center politicians, are standing in quicksand.
The fun factor is all tilted right these days.  Fox News has been fun from the beginning.  They were the first to add sound effects to newscasts (e.g., whooshing noises when a new piece of information flies across the screen).  They were the first to recognize that Hard Copy (Bill O'Reilly's former haunt) was serious news to many Americans.  And they were the first to realize that a good-looking host with attitude beats a good-looking host who exudes dry impartiality. 
MSNBC has learned Fox's lesson and has piled on the attitude and the entertainment value, hence improving its ratings and shoving CNN into third place.   The fact that MSNBC is doing this with a left tilt makes the network considerably less accessible than Fox.  MSNBC hosts tend to be intellectual and wonky and disdainful of those without academic bona fides (how many times does Keith Olbermann have to tell us that he's a Cornell man?). 
The Democrats these days look more like CNN than the other two, more pointed cable TV networks.  They are logical, understated, unemotional and boring.  Their wonkiness (remember Al Gore?) may cause them to snatch defeat from the jaws of victory in one of their strongholds – California. 
Thus far, Jerry Brown is sleep walking his way through the campaign, and Barbara Boxer seems to be waiting for the votes to come to her.  All of the excitement is on the Republican side.  Two dynamic women with name recognition, strong business backgrounds, and powerful war chests are making all the news. 
And because they are opposition candidates in a Democratic state, they don't have to tip-toe around core constituencies like unions and minorities.  They've got nothing to lose with the unions, and they have a substantial number of minority voters who are right of center on social issues, crime and immigration. 
Brown seems like a duck out of water these days.  His oddities that were so charmingly California 30 years ago are now unattractive to the mainstream – especially when you look at the myriad problems facing the state.  Boxer is coming across as a standard politician repeating the same old platitudes that she has used over and over again. 
The Republican base is excited about defeating Brown and (especially) Boxer.  The Dems have been in power so long that they're ho-hum about this election.  So this year has turned into a very dangerous one for California's Democratic Party.  Unless there's a meaningful shift in the style of campaign that Brown and Boxer are running, the Republicans have a real shot at the Governorship (again), and the long-held Democratic seat in the Senate. 
The good news for Dems is that it's still early in the process and there's plenty of time for adjustment.  It's hard to imagine Jerry Brown changing his stripes as far as campaigning goes, but Barbara Boxer has generally been able to adjust to shifting fortunes and get the job done against the odds. 
Whatever approach they take, Brown and Boxer will need to light a fire under their supporters and dampen the enthusiasm for the Republicans' dynamic duo.  For those of us observing, let's hope things get more interesting.