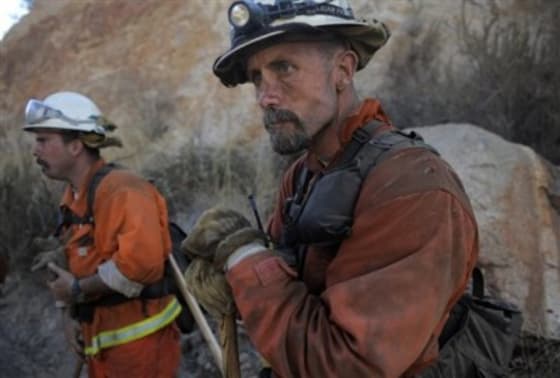 There is one state industry that's thriving during the current economic downturn, prison labor. Though profit margins are down, California's inmate labor program remains one of the few solvent aspects of the state government. 
Owing to the fact that it doesn't rely on the General Fund, huge budget deficits haven't stopped the prison labor system from adopting a $180 million balanced budget for fiscal year 2010-11. It was approved by the  governing board of the California Prison Industry Authority (CalPIA) during a June 29 meeting. 
The Capitol Weekly quotes the the Authority's general manager, Chuck Pattillo: 
     "In these tough economic times the CalPIA has been able to maintain profitability through increased efficiencies, thereby continuing its self sufficiency...CalPIA is the CDCR's (California Department of Corrections and Rehabilitation) most successful rehabilitative program, and as a self sufficient program, CalPIA business operations help reduce prison violence, reimburse victims, save taxpayer dollars, and develop work skills." 
     "I am proud of the hard work of the dedicated staff at CALPIA," continued Pattillo. "In this atmosphere of layoffs and fiscal uncertainty, the CALPIA staff has been resilient and unwavering in their commitment to our mission." 
State law requires CalPIA to be a self-sufficient program. Here's the way it works.  Prisoners are engaged in a work program that sells goods and services to pay for its own expenses. Profits are used to reduce Department of Corrections operational costs. 
The 2010-11 Annual Plan utilizes revenues of $180.4 million, $2.3 million of which will finance the Career Technical Education (CTE) programs. An average of 6,333 inmate positions is projected, a three percent reduction from last fiscal year. Financing for 621 civil service positions (a reduction of 4%) is also expected.  
A net profit of $1.6 million is anticipated under the plan. This represents a 63 percent or $2.7 million decrease from this year's $4.3 million take. 
The Authority's annual plan weighs several factors when projecting revenues and expenditures including the state budget, inmate populations, economic vicissitudes, and pending legislation.