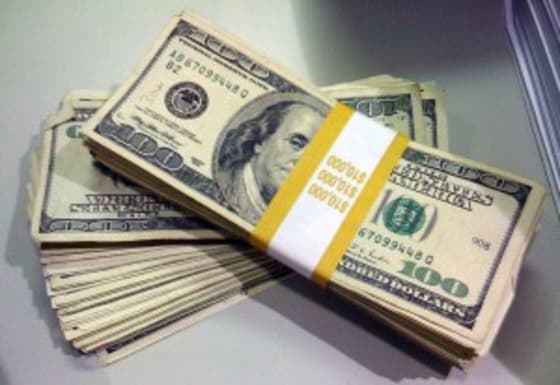 Facing a deficit of $14.4 billion in 2010-2011, California taxpayers are shouldering the burden of paying approximately $22 billion in state and local expenditures on illegal aliens utilizing state services.  The conclusion comes from a  comprehensive study (PDF) entitled "The Fiscal Burden of Illegal Immigration on United States Taxpayers," conducted by FAIR, the Federation for American Immigration Reform.  
Costs of providing services for illegal aliens amount to approximately $113 billion, $29 billion at the federal level and $84.2 billion at state and local levels.  With states like California facing immense budget troubles, these costs certainly pour salt on an already bleeding wound. 
The average cost of illegals to U.S. taxpayers per native-headed household is $1,117; however, this figure would be variably higher in states with higher concentrations of illegal aliens.  California, being a border state with sanctuary cities such as Los Angeles, would certainly be an area where these higher costs would apply. 
With proposition 187 being thrown out as unconstitutional, California possesses a significant share with other states in the estimated cost of education for illegal aliens--nearly $52 billion. 
As comprehensive immigration reform is on the table, one of the selling points of advocates is that illegals pay taxes.  In part, this is true, but a qualification must be made.  FAIR estimates that illegal aliens are not paying their proportionate share of outlays, which are the net costs of providing government goods and services.  A mere one third of outlays are matched by illegals at the federal level. At the state and local levels, FAIR says that an average of less than 5 percent of of public costs associated with illegal immigration are recouped through taxes from illegals. 
Most striking is FAIR's finding that most illegals do not pay taxes. Among those who do, revenues collected are refunded back to illegals as they are at the bottom of the tax bracket. 
FAIR is a non-profit organization and has three issues in mind: to improve border security, to stop illegal immigration, and to promote immigration levels consistent with what they deem the "national interest." In FAIR's research, they have found that the more traditional rates of about 300,000 a year are ideal, and they seek to implement these aforementioned objectives in a non-discriminatory manner.  FAIR's membership is composed of a bipartisan audience, with both liberals and conservatives. 
Regarding the 300,000 immigrant limit, FAIR advocates a "temporary moratorium" on some immigration in order to achieve this target rate.  Its website states:
     "FAIR advocates a temporary moratorium on all immigration except spouses and minor children of U.S. citizens and a limited number of refugees. A moratorium would allow us to hold a national debate and devise a comprehensive immigration reform strategy" 
The report also concluded that the amnesty plan, adopted in 1986 under President Reagan, was an "unfortunate decision" that would not curtail illegal immigration if utilized today.