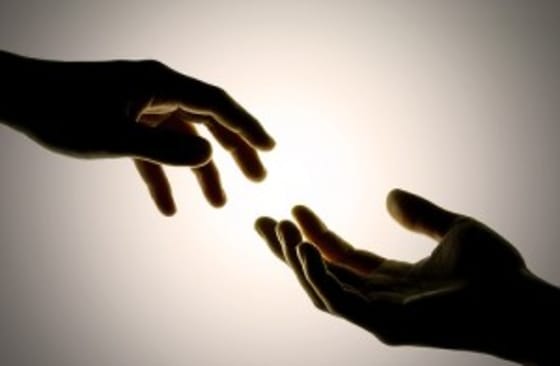 Over the past week, two Californian politicians whose fates hang uncomfortably in the balance this November have made surprising moves courting the center. On the one hand, Sen. Barbara Boxer, the incumbent currently being challenged by former Hewlett-Packard CEO Carly Fiorina, has recently rereleased an ad run by erstwhile GOP Senate candidate Tom Campbell that targets moderate Republicans, seemingly out of desire to woo the GOP. On the other hand, Meg Whitman, the GOP gubernatorial nominee, has staked out positions on immigration that lie substantially to the left of Campbell in an attempt to reach out to California's Latino population. 
Both moves leave the two womens' opponents in tricky positions. Perhaps uniquely, however, Whitman's strategy could damage her party on the ballot even as it helps her. On the one hand, Whitman's strategy of reaching out to the Hispanic vote could serve as a vote dampener come election day, in the sense that Hispanics are less likely to see their interests threatened in the same way they would have if Steve Poizner had been on the ballot. This would, in turn, give them substantial disincentives to turn out to vote. However, outreach is about more than convincing voters that one is simply an "okay" candidate. It is also about motivating them to show up to the polls. As such, Whitman's campaign may end up boosting Hispanic turnout, given this necessity for enthusiasm. 
Much as this might help Whitman become a "George W. Bush-esque" success story with the Hispanic vote, it will scarcely help the other Republican former businesswoman on the ballot – namely, Carly Fiorina. This is because Fiorina, during her primary, staked out a position substantially to the right of Tom Campbell (the supposed moderate in the race) on major issues, even though Campbell did end up endorsing the Arizona immigration law, placing him solidly in the conservative camp on that particular issue. Fiorina has the credentials to shift into the same camp as Whitman, but given that she built her success on reaching out to the Republican base, and will need their votes as much if not more than the Hispanic vote come November, it's not clear that she needs to. If anything, it's even less clear now. 
Enter Boxer's campaign ad. Despite the fact that the ad really comes from Tom Campbell, thus marking Boxer as an easy target for charges of unoriginality and entitlement from Fiorina (who has already begun pointing to Boxer's more unorthodox fundraising methods critically), Boxer's move is a calculated gamble which could either pay off for her or really destroy her chance at winning the people she's going for. 
If Boxer's goal is to win moderate Republicans/Republican-leaning independents, then one powerful argument for the success of the ad is Boxer's bald-faced acknowledgment of Tom Campbell at its onset, sending a message of bipartisanship (a concept much-loved among moderates of both parties). Those who don't take the time to watch the ad, but only become aware of it through news channels, may be swayed to vote for Boxer out of a desire to vote for "civility," yet another concept that moderates (especially moderate Republicans) prize. However, this is not decisive, as party loyalty may instead inflame voter turnout among dedicated GOPers to such a degree that any moderate support Boxer may have gained becomes swamped. 
And then there is the content of the ad itself. While the ad comes from Campbell, it is not difficult to see why Boxer found it so easy to adapt for her campaign, given that its themes do not deal with usual Republican concerns about taxation, immigration or policy, but is rather a character ad focused on highlighting the negative aspects of Fiorina's tenure as a CEO. Coming from Campbell, this sort of attack could be seen by Republican voters as run-of-the-mill squabbling over the nomination. Coming from a Democrat, especially during a time when Republicans and certain independent voters alike see class warfare as an objectionable theme in modern politics, Fiorina's campaign could easily spin this strategy into a negative. 
But, then there is the problem of Whitman. If her strategy to bring Hispanic voters to the polls pays off, then there is every reason to believe that those voters may adopt a voting pattern similar to the pattern that put Barack Obama over the top in California, while simultaneously passing Proposition 8 by a hair, except this time, the victims will be Republicans.
Thus, one question for both the Whitman and Fiorina campaigns that may be worth asking is how they can effectively checkmate their opponents without running each other off the board.