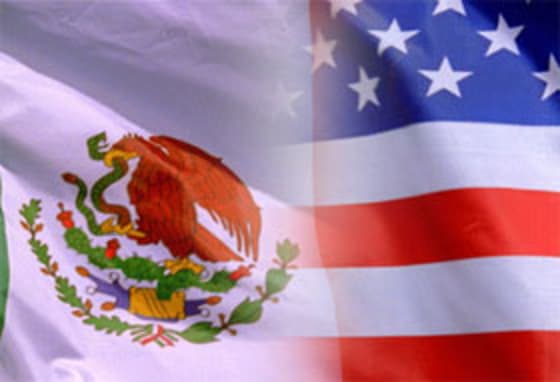 For California cities like Los Angeles and San Francisco, opposition to the Arizona immigration law has been strident.  Their reaction is quite typical, considering that their citizens and governments lean heavily Democratic. 
In cities like Costa Mesa, however, sentiments about the law lie on the opposite side of the fence, as evidenced by declaring their city off-limits to illegals.  Costa Mesa's response is also quite typical, considering that the city resides in the predominantly conservative Orange County. 
It now appears, however, that an immigration problem is even creeping up in Orange County.  Reported by the Washington Examiner, the Mexican government held a consular event on Catalina Island.  Consular offices enable Mexicans to obtain identification cards by appointment for identification purposes, like opening a bank account. 
After generating some controversy with the event being set up in a Catalina country club, it was moved to a Catholic church (which is protected under the Geneva Convention).  These cards, however, provide a loophole for illegal immigrants. 
So asserts Rep. Dana Rohrabacher (R-Calif.), whose constituency includes Catalina Island.  "Handing out matricular cards to Mexicans who are not in this country legally is wrong no matter where it's done," he said according to the Examiner.  "But on Catalina it will do more damage. It's a small island but there's evidence it's being used as a portal for illegals to access mainland California." 
When it comes to illegal activity, he might just have a point. The Examiner reported that drug smuggling has also been an issue with a boat carrying marijuana being recently seized by authorities. 
Rohrabacher also took to the pages of the Hill, one the main newspapers read by many officials and staffers in DC, to further elaborate on his concerns that illegal immigration is an agent of bankrupting states and endangering national security.  "With each passing day our border remains unsecure, the out of control flow of illegal aliens continues bankrupting border states like my home state of California and puts our national security at risk," he wrote in the Hill op-ed. 
Rohrabacher is certainly taking an aggressive tone in the debate, even flying out to Catalina and confronting a Mexican official handing out the identity cards during his time on the island.  In the course of citing what he sees as a growing immigration problem, Rohrabacher also took on what seems to be a Prop 187 tone.  "The United States cannot afford to continue the status quo. As long as the economic incentives, access to public benefits, free education and health care and lack of enforcement remain in place, millions more will continue to illegally cross into our country." 
According to the AP, Rohrabacher also expressed sentiment that a lot of the island's business owners hold; namely, that immigration enforcement is a federal responsibility.  Rohrabacher is up for re-election in November for California's 46th District.