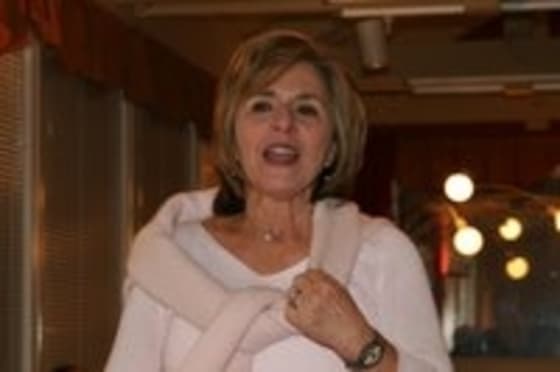 Carly Fiorina has cleared the first round of a fierce political dogfight, and by all accounts, she faces a rough next few months in the climb to November. Prior to the primary, Fiorina faced two opponents who, despite contending for one of the more significant political nods in recent California history, showed either a frustrating inability to stay on message, or simply a lack of political reach beyond their base.
Fiorina herself was dogged by an early lack of discipline, as well as political messaging that danced dangerously close to self-satire, but her hardball strategy and deep pockets managed to rescue her from those early missteps. Hopefully, that last-ditch success has now crafted a mature campaign strategy. 
She will need it, for she now faces one of the most experienced, disciplined and forcefully backed opponents in California politics. Fiorina's campaign often points out that Boxer is more vulnerable this election cycle, and on this they are correct – the fact that Boxer is still below 50% in the newest Rasmussen Reports telephone survey is a sign of genuine weakness on her part. 
However, saying that Boxer is uniquely vulnerable does not say terribly much, and it's no guarantee that a Republican can win. Fiorina still needs a near-perfect campaign that spotlights all of Boxer's weaknesses while never tripping up on its own, and somehow offering a substantive vision for the future that can entice disaffected Democrats and Independents into her fold. 
Can she do it? Maybe, and maybe not.
Both Fiorina and Boxer have sizable strengths, and face substantial weaknesses, going into the election. What is more, the two complement each other. Fiorina, despite facing a heavily contested primary, won by a decisive margin against her two opponents, demonstrating real support for her candidacy. Boxer, meanwhile, lost a full 20% of her own base to another candidate – a particularly weak showing for a candidate who is known for her progressive voting record and ability to appeal to the liberal base of her party.
The national mood is anti-incumbent and the electorate has soured on Boxer's brand of strident partisanship, if Proposition 14's results are any guide. If Fiorina can transcend this "old politics" without selling out her principles, she may break new ground as a candidate. 
This would require a Rovian approach along the lines of George W. Bush's first run for Governor of Texas, when issues of personal character took a back seat to substantive vision, especially in the realm of policy. The trouble is that Fiorina may not be in the strongest position to run a campaign like this. She has a troubling tendency to be catty off-the-record, and to use off-the-mark attacks on her opponent that stress negative elements which may not be seen as negative by a majority of the electorate.
By contrast, Boxer will have the support of a Democratic machine that gets its candidates elected by zeroing in on the most extreme elements of their opponents' platforms, and which uses the politics of personal destruction with perfect finesse. It is also worth noting that while Boxer may be prone to overblown rhetoric, it is usually rhetoric on topics that a majority of Californians agree with, meaning that indulgence is likely to be forthcoming. This doesn't mean that every gaffe Boxer commits will have the support of fifty percent plus one, but it does mean that Fiorina will have to step lightly in deciding which gaffes to trumpet. 
This, too, will be difficult for Fiorina, given that her campaign ads and strategies have, to this point, been less-than-disciplined in their approach. Some of this is acceptable insofar as it doesn't cast serious light on her ability to act as a legislative leader, but if Fiorina's lack of discipline ever becomes serious enough to become a character issue, she will be unlikely to prevail. 
In short, Boxer worked hard to be called "Senator." She won't give that title up without a fight.