Voting Rights Groups Want Biden To Do More Than Give Speeches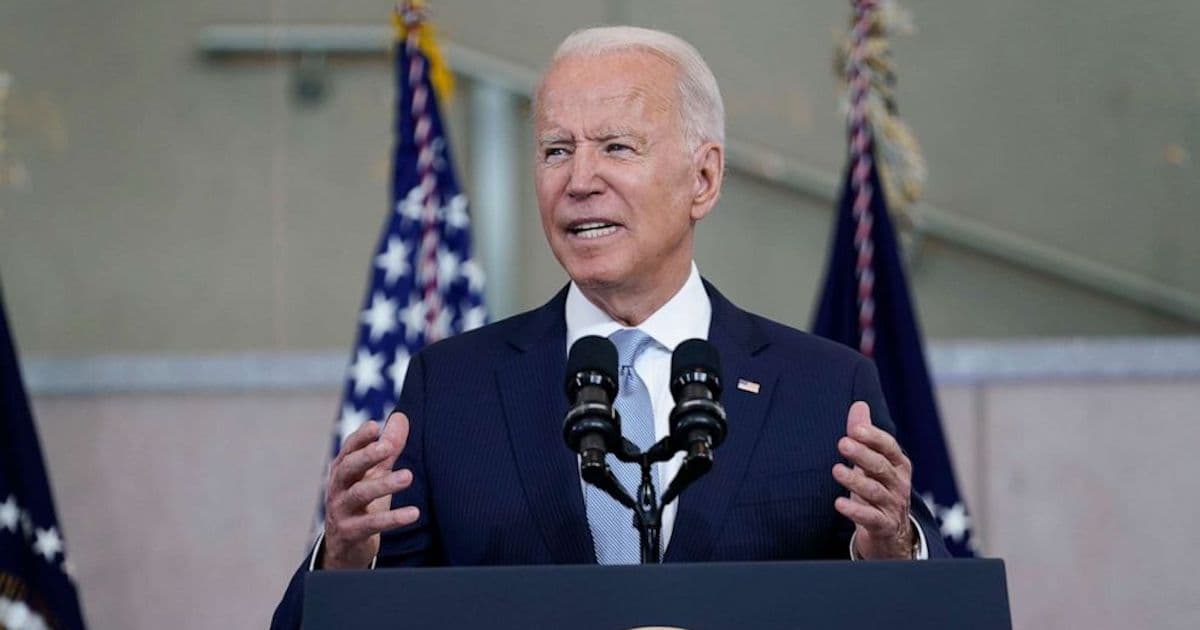 Created: 15 July, 2021
●
Updated:
14 August, 2022
Editor's Note: This article originally appeared on The Fulcrum and has been republished on IVN with permission from the publisher.
‍
President Biden on Tuesday decried the wave of GOP-backed voting restrictions as a "21st century Jim Crow assault" on American democracy. But "good government" groups want to see the president do more than give an impassioned speech.

While advocates were pleased by Biden's use of the bully pulpit to promote the need for broad election reforms, they said his address fell short of providing tangible steps forward. Biden once again called on Congress to pass the For the People Act and the John Lewis Voting Rights Advancement Act, but did not acknowledge the fact that the Senate filibuster remains a huge impediment to either bill's enactment.
In the first seven months of his presidency, as well as during his presidential campaign, Biden has been an ardent supporter of voting rights, ending partisan gerrymandering and curbing dark money in politics. But Biden has done little to take these issues beyond talking points — something reform advocates have repeatedly implored him to do. Even during the primary campaign, Biden offered far less for specific reforms than his opponents proposed.
On Tuesday afternoon, at the National Constitution Center in Philadelphia, Biden spoke about how Americans turned out to vote in record numbers during last year's election, despite the raging coronavirus pandemic. But instead of celebrating that, the president said, there has been a continued attack on the election's integrity, despite no evidence of widespread voter fraud.
"No other election has ever been held under such scrutiny and such high standards," Biden said. "The Big Lie is just that: a big lie."
"Time and again, we've weathered threats to the right to vote in free and fair elections. And each time, we found a way to overcome. And that's what we must do today," Biden continued. "As soon as Congress passes the For the People Act and the John Lewis Voting Rights Advancement Act, I will sign it and let the whole world see it."
But the president neglected to mention how Congress will pass either bill with the filibuster still intact and Republican in unified opposition. Last month, Senate Democrats brought the For the People Act to the chamber floor for a procedural vote, but Republicans refused to debate the bill.
The Voting Rights Advancement Act has not yet been introduced in this Congress. On Wednesday, more than 160 companies — including Amazon, Google, Facebook and Starbucks — signed a letter to Congress urging them to introduce and pass the VRAA "because the freedom to vote is everyone's business."
Following Biden's speech on Tuesday, Wade Henderson, interim president and CEO of The Leadership Conference on Civil and Human Rights, said the president and Vice President Harris must do everything in their power to ensure the For the People Act and the VRAA become law, "even if that means supporting the change of archaic Senate rules to protect our freedom to vote."
"If the Senate can bypass the filibuster to send core elements of the American Jobs Plan and American Families Plan to President Biden's desk, it ought to be able to do the same for anti-corruption legislation that protects the freedom to vote, breaks the grip of big money in politics, and ends gerrymandering," said Karen Hobart Flynn, president of Common Cause.
RepresentUs, a prominent democracy reform organization, noted that Biden also failed to mention an important deadline that is fast-approaching. On Aug. 16, the Census Bureau is expected to deliver redistricting data so states can start the mapmaking process. However, 35 states are at "high or extreme risk" of partisan gerrymandering, which the For the People Act bans.
Additionally, RepresentUs criticized Biden for only mentioning the sweeping reform package "sparingly" since his joint address to Congress in late April. The group's analysis of the Biden administration's public statements found just six presidential speeches or statements and four tweets from the @POTUS account that mention the For the People Act.
"Although the president promised to 'fight like heck with every tool at my disposal for its passage,' his public-facing advocacy for the bill is largely limited to a handful of tweets and short references in statements," RepresentUs noted in its analysis.
Other reform advocates want to see less talking and more direct action from the president.
"The president and his administration must move beyond speeches and begin actively lobbying Congress to pass the For the People Act and the John Lewis Voting Rights Act," said Fred Wertheimer, president of Democracy 21, a nonprofit campaign finance reform group.
Biden has flexed his presidential powers once already. In March, he issued an executive order promoting voting access. The directive asks federal agencies to evaluate how they can, within their purview of the law, encourage voter registration and participation.
But on Tuesday, Biden made no mention of this executive order, which Valencia Richardson, an attorney for the nonpartisan Campaign Legal Center, found surprising. Her organization has sent letters to six federal agencies outlining recommendations and best practices for promoting voting access.
"By putting the onus almost entirely on Congress to defend voting rights, President Biden downplayed the more active role that the administration could play in facilitating access to voter registration and voting," she said.