Voter Purge or Maintenance: 100,000 Voters to be Removed from Georgia's Rolls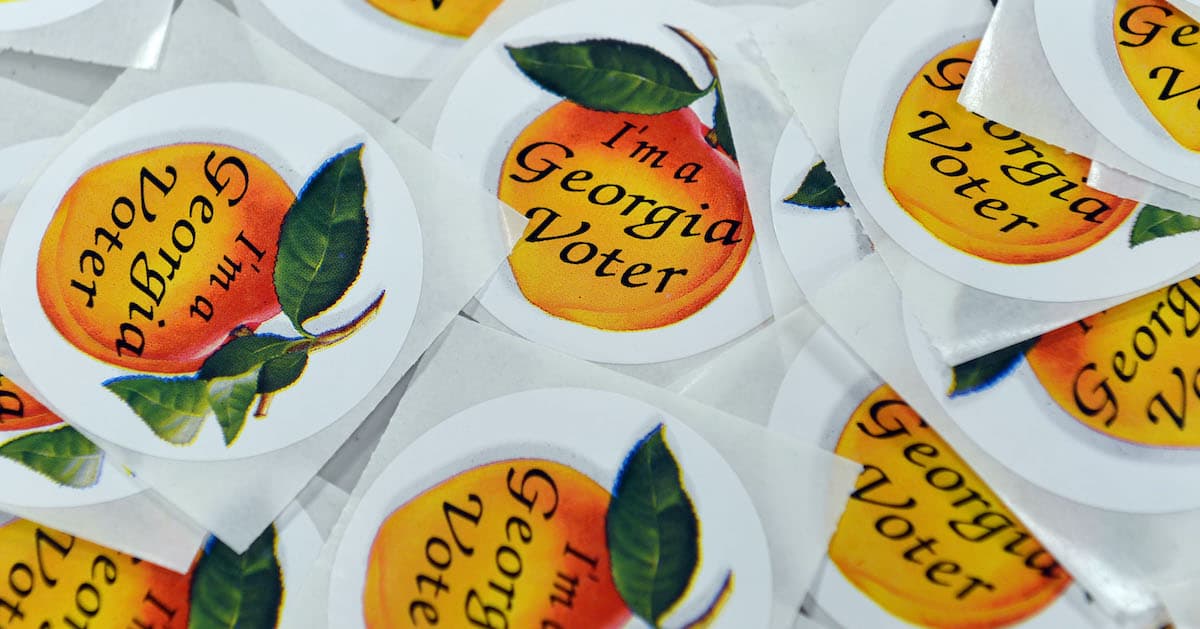 Created: 21 June, 2021
●
Updated:
14 August, 2022
Editor's Note: This article originally published on The Fulcrum and has been republished with permission from the publisher.
‍
More than 100,000 Georgians will be removed from the voter rolls this summer unless swift action is taken to verify their registration.
Republican Secretary of State Brad Raffensperger made public on Friday evening the list of people who are at risk of having their voter registration canceled soon. In his announcement, Raffensperger said these cancellations were necessary to "ensure the state's voter files are up to date."
Georgia has a history of bulk voter registration removals that have been decried by voting rights advocates. Critics say this latest mass clean-up is yet another attempt to purge eligible voters from the rolls.
Voter registration cancellations occur every other year in Georgia, as required by state law, to remove ineligible or inactive voters and maintain the accuracy of the state's voter rolls.
This round identified 101,789 "obsolete and outdated" voter files, accounting for 1.3 percent of Georgia's 7.8 million total voters. Two-thirds of these voter files (67,286 people total) showed a change of address form was submitted to the Postal Service. The other third (34,227 people total) had election mail returned. Just 267 voters are scheduled for removal because they haven't had contact with election officials for at least five years.
Georgia's four most populous counties — Fulton, Cobb, Gwinnett and DeKalb — have the highest number of voters scheduled for removal. Part of the Atlanta metro area, these four counties have significantly large Black and Democratic populations. In last year's general election, Joe Biden won each county by double-digit margins, ranging from 14 to 67 percentage points.
Georgia election officials will soon notify these voters of their impending removal. Voters will have 40 days to respond to keep their registration status active. If they miss that deadline, they will need to re-register in order to cast a ballot in any future election.
An additional 18,486 voters were removed from the rolls last month because they are deceased. The secretary of state's office confirmed none of these voters cast a ballot in the 2020 general election or Georgia's Senate runoffs in January.
"Making sure Georgia's voter rolls are up to date is key to ensuring the integrity of our elections," Raffensperger said in his Friday announcement. "That is why I fought and beat Stacey Abrams in court in 2019 to remove nearly 300,000 obsolete voter files before the November election, and will do so again this year. Bottom line, there is no legitimate reason to keep ineligible voters on the rolls."
In 2019, the last time the voter rolls were cleaned up, election officials removed 287,000 Georgians from the rolls. Fair Fight Action, a Georgia-based voting rights group founded by Abrams, sued the state for doing so. A federal judge rejected this effort to stop the mass cancellation, but the lawsuit did result in Raffensperger's office reinstating 22,000 voter registrations that were marked for removal due to inactivity.
"The last time Secretary Raffensperger conducted a massive voter purge, he was forced to admit 22,000 errors — 22,000 Georgia voters who would have been kicked off the rolls were it not for Fair Fight Action's diligence. We'll be reviewing the list thoroughly and reaching out to impacted voters," Lauren Groh-Wargo, CEO of Fair Fight Action, told the Atlanta Journal-Constitution.
Georgia's largest cancellation to date occurred in 2017 when more than half a million voters were eliminated from the rolls.