Technology to Save Democracy (with Farhad Mohit)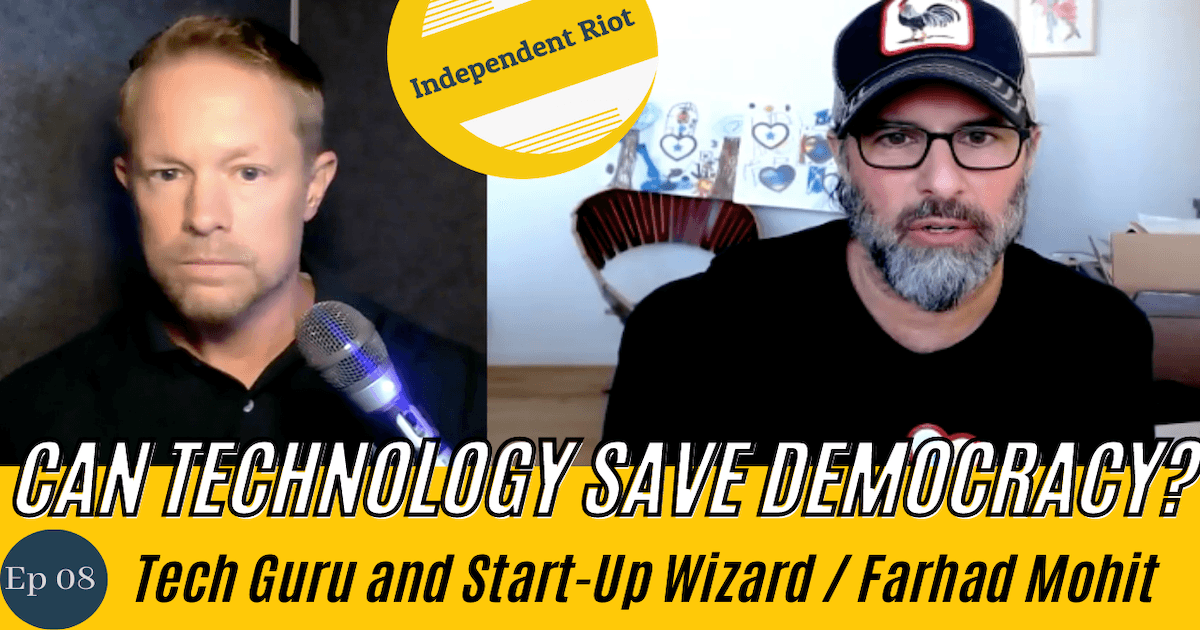 Created: 24 February, 2021
●
Updated:
14 August, 2022
Farhad Mohit is a graduate of the Wharton School of Business, and has been involved in the creation of several successful tech start-ups including Bizrate, Shopzilla, and Flipagram, which went on to become the massively impactful TikTok. Now, though, Farhad is determined to save American democracy.

Farhad has dedicated himself to creating thegoodparty.org, which is a tech platform dedicated to bringing several intriguing tech innovations to American government in order to improve democracy. Some of the unique ideas discussed are crowd-sourcing votes for candidates, body-cams for politicians, and ways to minimize money's influence over our elections

Listen in to find out more about The Good Party, and how you can get involved.
‍