Nonpartisan Reformers Offer Good News in a Tumultuous 2020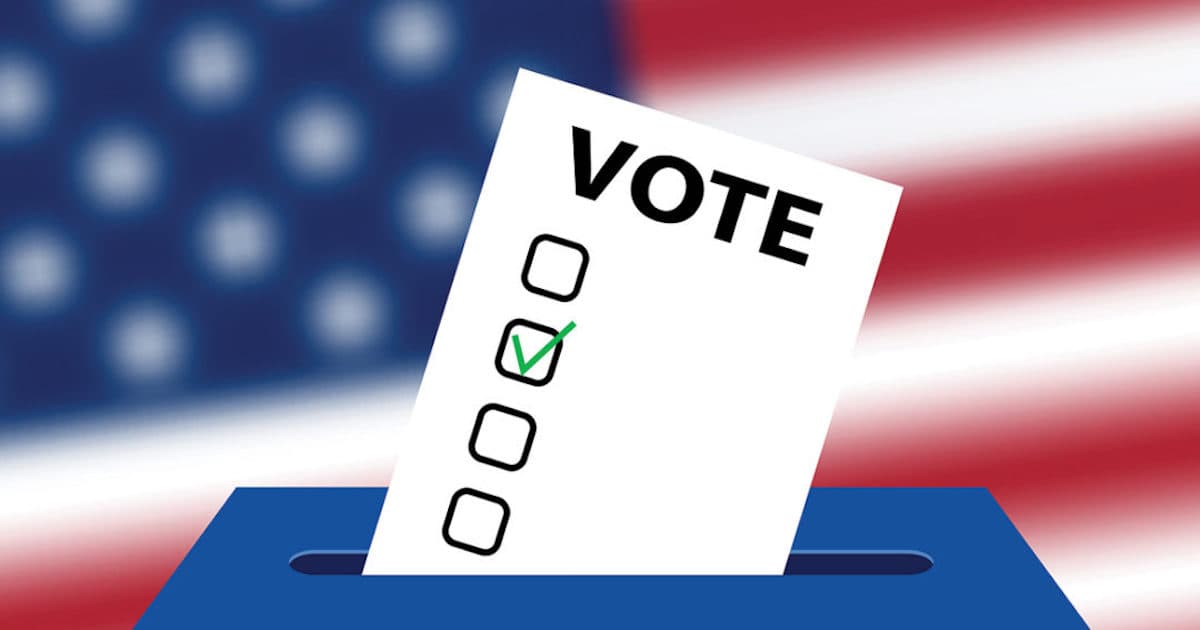 Created: 16 July, 2020
●
Updated:
14 August, 2022
We know it can be hard to see past all the troubling news coming out of 2020. Yet, even in these trying times, we do have something to celebrate:
Reform is WINNING.

In the past month, our members broke signature records in Massachusetts, won monumental court victories in Alaska, and overcame the duopoly's barriers in Florida, and so many other places.
The momentum remains on our side and we are not slowing down. From San Diego to St. Louis and beyond, we have set the stage for a big November for our movement, and we want to make sure you are a part of it.

We have some new faces on the board. We are expanding our spotlight programming. We'll be announcing an even better data partnership. And we're planning an end-of-the-year virtual summit and the best in-person conference yet for early next year.

Reformers are coming together. Join us.

And don't forget to check out the latest updates from some of our members below, and if we missed something, be sure to let us know.
Reform Spotlight...
BRIDGE ALLIANCE
The Bridge Alliance is proud to announce the creation of the Bridge Alliance Justice, Diversity, Equity Fund, managed by Bridge Alliance Education Fund, their affiliated 501(c)(3). Bridge Alliance is partnering with the Greater Washington Community Foundation and Amplifying Black Voices Fund to invest in local activists, organizers, and leaders who are on the front lines of advancing social justice and racial equity. To learn more about the program, and apply for support, please contact David L. Nevins here.
THE FULCRUM
The Fulcrum will be hosting a webinar at noon (Eastern) on Thursday, July 16, to discuss racial diversity and equity within the democracy reform movement. The discussion will feature Gilda Daniels, litigation director at the Advancement Project, and Jacqueline De Léon, staff attorney for the Native American Rights Fund. You can register here.
INDEPENDENT VOTING
IndependentVoting.org just completed its bellwether survey, "Confronting A New Political Reality: Independents Speak Out." The group surveyed thousands of Americans as the country is confronted with a new reality amidst an unprecedented pandemic and a presidential election. Through the survey, independent voters spoke out on key issues confronting the nation.
VOTER CHOICE MASSACHUSETTS
Voter Choice for Massachusetts 2020 submitted a record-setting number of signatures to clear a path for its ranked choice voting initiative to appear on the November ballot. In the wake of this incredible achievement, the campaign hosted a virtual kick off event on Wednesday.
MORE CHOICE SAN DIEGO
The San Diego City Council is set to vote on More Choice San Diego's proposal for a nonpartisan top-four primary with ranked choice voting in the general election on July 21. If approved by the full council, the proposal will go before city voters in November. More Choice SD is hosting a virtual food tasting on Thursday, July 16, at 6 pm (Pacific) to showcase the benefits of ranked choice voting and support a local restaurant in San Diego. Sign up for the event here.
REFORM COALITION
A network of grassroots organizations called Florida Open Primaries just launched to support Amendment 3 for nonpartisan open primaries. It is driven 100% by volunteers, including members of the League of Women Voters and a new group of young Floridians called Students for Open Primaries. The group just released a new ad in support of Amendment 3.
CENTER FOR ELECTION SCIENCE
Proposition D for Democracy, the initiative to bring nonpartisan, approval voting primaries with a top-two runoff to St. Louis, has officially made the November ballot. With the St. Louis election just around the corner, The Center for Election Science is setting its sights on where the next approval voting campaign(s) will be and is opening up a request for proposals from organizations and individuals interested in leading the charge for approval voting campaigns in their cities. Find more information here.
NEW LEGISLATION
Not long after the Utah parties used ranked choice voting for their respective state conventions, two Republican legislators, Rep. Mike Winder and Sen. Curt Bramble, introduced a bill that would expand RCV's use to all state primary elections. Winder says RCV "continues to prove valuable as a way to encourage civil races, allowing voters' second & third choices to matter."
OPEN PRIMARIES
Open Primaries wrapped up its summer virtual discussion series Wednesday with a discussion on the cross-partisan coalitions that have formed in the state legislature under a nonpartisan electoral process. The call featured State Sen. Adam Morefeld and Nebraska Democratic Chair Jane Kleeb. You can find this discussion and all from this series on Open Primaries' YouTube channel.
MOVIE SCREENING
Fix Democracy First is hosting a screening of "Democracy Through the Looking Glass: Politics and Media in the Post-Truth Era" with filmmaker Kevin Bowe on July 28 at 9 pm (Eastern). This film addresses the universal problems about media and politics that frustrate people from all ideological viewpoints. You can register for the event here.Have an update we missed?
Have an update we missed? Submit it here.