New Data Sheds Light on Parent Debt Burden for College Students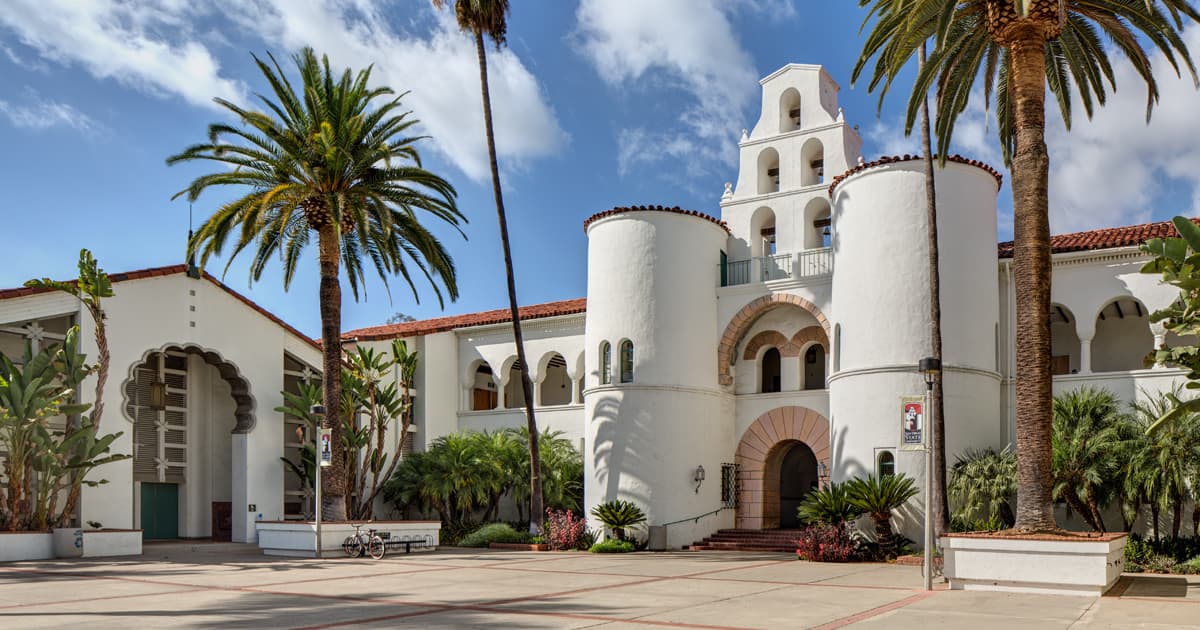 Created: 11 December, 2020
●
Updated:
14 August, 2022
Never-before-released data from the federal government has shed new light on the debt burden of low-income families in California.
More than 13,500 low-income students attending California's two public university systems had parents take out federal loans on their behalf in recent years, according to a CalMatters analysis of figures released by the U.S. Department of Education last week for every college in the nation.
The numbers show how much parents borrow in federal loans for their students by campus, filling a prominent hole in the public's understanding of student loan debt.
The data paint a complicated picture of what some experts call intergenerational college debt. Relatively few low-income parents of students enrolled at the University of California and California State University borrowed. The average median of those that did was approximately $10,500, slightly less than the national average median of $12,500.
Those parents borrowed through a federal loan program called Parent Plus, which is an option for families when school, state and federal financial aid aren't enough to cover their children's cost of undergraduate education. It's also an option for parents when their children hit the maximum amount of federal loans they can borrow.
The federal government makes Plus loans available to parents in any income bracket, including those whose students are eligible for Pell grants, which is federal aid awarded to college-goers coming from families typically earning $40,000 annually or less. The maximum Pell award is $6,345.
The UC, where the total cost of attendance is around $36,000 a year, tells low-income families that they'll need to raise $10,000 annually to foot that bill after all grant aid is counted. The cost of attendance for CSU schools ranges from $22,000 to $30,000 a year. Part-time work and loans are the likeliest routes to fill that gap.
"I think the big takeaway is that not a lot of families are using Parent PLUS loans, and most of those who do, don't take on massive amounts of debt,"said Robert Kelchen, a scholar on higher education trends and finance at Seton Hall University.
At California Polytechnic State University-San Luis Obispo, low-income parents who borrowed on behalf of their children took out nearly $20,000 in Plus loans, the highest median debt among parents of low-income students of any public university in California. At the low end is Cal State Bakersfield, where low-income parents who borrowed on behalf of their children took out a median amount of $5,300.
Among UC campuses, low-income parents of undergraduate students typically borrowed anywhere from $7,300 to $12,460, according to a CalMatters analysis of the federal data. The data reflects the total amount parents borrowed and combines parent borrowing trends from the 2017-18 and and 2018-2019 academic years.
Debt levels are considerably higher for parents of students who don't qualify for the federal Pell grant. At California State University-Channel Islands, parents of low-income students typically borrowed $13,400 while other parents borrowed a median amount of $26,000. The difference was starker at UC Santa Cruz, where parents of Pell students borrowed around $9,300 but parents of students who didn't get the grant borrowed four times as much.
Jamaal Muwwakkil, a student member on the UC oversight board, the UC Regents, said that his family took advantage of a Parent Plus loan when his older brother, Najee Boucher, enrolled at UC Riverside in 2003.
Boucher also borrowed his own federal loans and received a Pell grant, Muwwakkil said. "She was actually pretty grateful for the option," Muwwakkil said of his mother, Joan Boucher. "She just wouldn't have been able to come up with the funds all at one time."
Muwwakkil was part of a UC Regent committee that investigated, among other topics, reasons behind student debt. He said it makes sense that parents of Pell students are borrowing because some families actually lose money when a child goes off to college.
"If I'm a student, and I have young siblings, and I go off to college, you're losing my childcare," he said, as an example, prompting some families to borrow. The same concept applies to children who could be working to contribute income to the family but attend college instead.
Despite the state Cal Grant program that covers tuition for low-income students and the Pell grant, students still have to borrow for living expenses, such as housing, transportation, utilities and food. The CSU and the UC have their own institutional grants for students, but all that aid isn't enough to ensure students or their parents don't have to come up with their own funds.
"We have a long way to go in California to address the total cost of college tuition and fees in our colleges and universities," said Audrey Dow, senior vice president at Campaign for College Opportunity, a California-based public advocacy group. Beyond federal loan debt, 37% of California students who responded to a recent survey reported carrying an average recurring credit card balance of $4,300 due to college-related expenses, including housing.
The new federal Parent Plus data has limitations. It doesn't show how much a parent and student borrowed in the same family. Instead, it shows typical debt levels for low-income students who took out federal loans and the typical amount parents of low-income students borrowed. The newly released information also must be put in context. Far more low-income students borrowed than did parents of low-income students. Next, high levels of debt among parents may describe only a few hundred parents in a school that enrolls 30,000 students. Nor does the data show debt from private loans.
Still, the data is the best snapshot the public has of the potential debt burden a family faces when both students and their parents borrow.
Ironically, it could be beneficial to families for parents to have a Plus loan application rejected, Kelchen said. When that happens, students are allowed to borrow $4,000 to $5,000 more annually than they normally could in federal loans. While passing debt around within a family may seem like a shell game, student borrowers have more protections.
Unlike Parent Plus loans, federal student loans are eligible for income-driven repayment plans that cap monthly repayments at 10% to 15% of incomes if students' wages are low after college. The unpaid debt can also be forgiven after 10, 20 or 25 years, depending on the repayment program, though borrowers would have to pay taxes on the amount pardoned. Parents with Plus loans can cap repayments at 20% of their incomes if they sign up for the little-known federal income-contingent repayment plan.
Rachel Fishman, deputy director of higher education research at New America, a think tank in Washington D.C., said lending Plus loans to low-income parents is predatory. For many students receiving Pell grants, the federal government determined that their parents are unable to contribute any money to their education because their incomes are so low. Yet the federal government will give the same parents a Plus loan.
Parents of Pell students can have incredibly meager incomes. Fifteen percent of Pell students come from families with incomes below $15,000. Even if a Parent Plus loan is $130 a month, that's significant hardship for parents deep in poverty. "While this debt may feel 'normal,' it's only the federal government who has normalized lending to parents who likely cannot repay," Fishman said.
Fishman, who has written several reports about the Parent Plus program, explained that even parents with no credit history are issued a Parent Plus loan. Only those with adverse credit histories are typically denied.
If borrowers, including those with Parent Plus loans, can't repay their federal loans, the federal government can garnish a portion of their wages, tax returns and even Social Security checks.
But the Parent Plus program is a moneymaker for the federal government. There's debate over how to measure the cost of the federal lending program, but in both approaches, the Parent Plus program generates anywhere from 10% to 30% in profit for the government, according to the Congressional Budget Office. Meanwhile, average debt from these loans has been rising steadily.
Reforming Parent Plus loans is an uphill battle, Fishman said. A variety of suggested tweaks to the program still don't address the underlying problem.
President-elect Joe Biden campaigned on various means-testing ways of reducing student debt, but whether Congress will approve such measures is an open question. Meanwhile, some Democrats in Washington want him to use an executive order to wipe out up to $50,000 of federal student debt for every borrower.
"The problems that are showing up in the PLUS loan program with Pell parents borrowing are indicators that college is just too expensive," Fishman said. "Low-income students need more Pell Grants."
CalMatters.org is a nonprofit, nonpartisan media venture explaining California policies and politics.