Language Barriers Create Obstacles for San Diego's Refugee Business Owners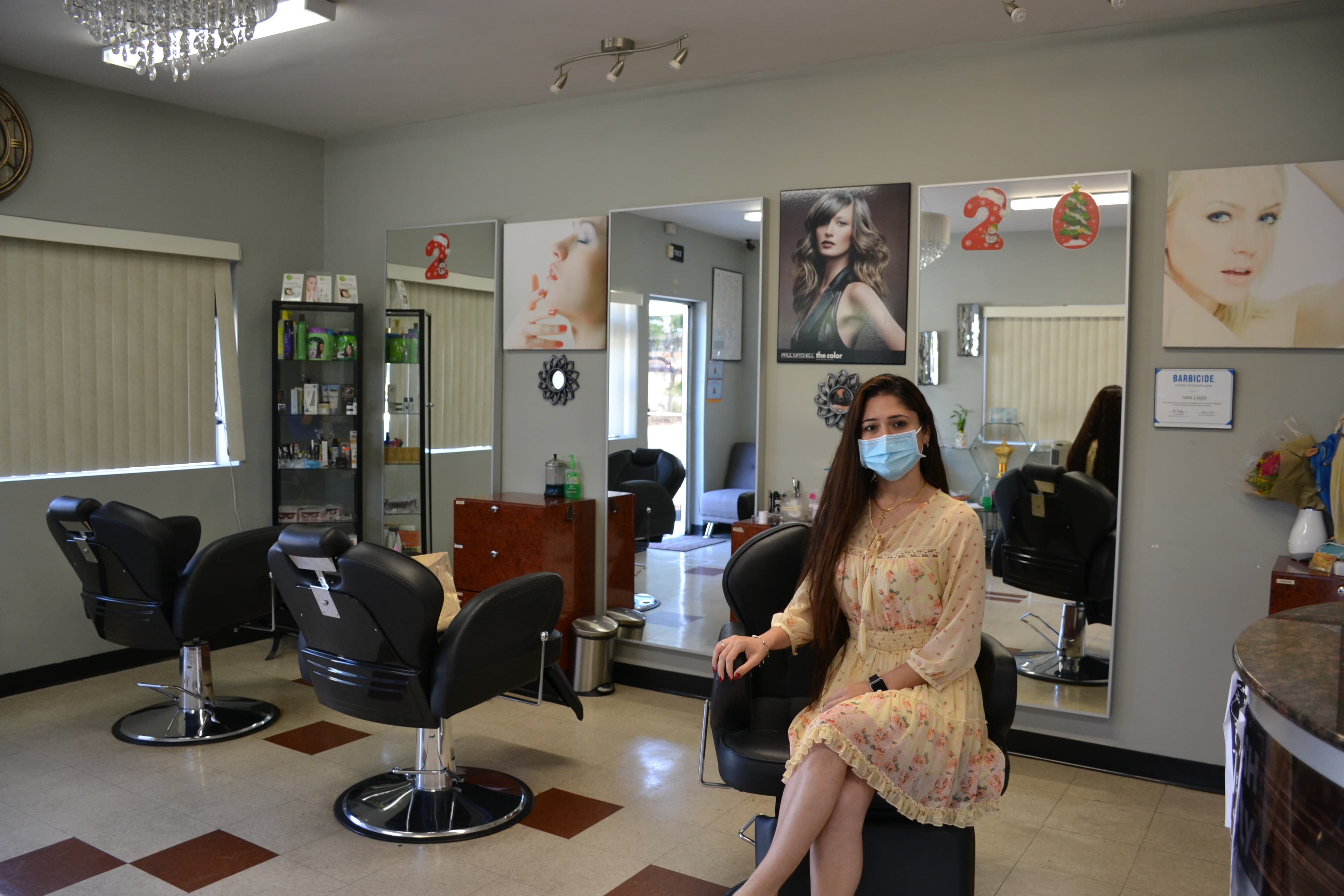 Created: 30 September, 2020
●
Updated:
14 August, 2022
When Hana Muhammad's family left war-torn Somalia for the U.S. more than 20 years ago, it was the International Rescue Committee that helped them resettle in San Diego where the nonprofit has an office in City Heights. The organization helped her mother find a job, save money and buy a car.
Therefore, when the family's restaurant, Farida's Somalian Cuisine in Chollas Creek, was forced to shut down after the stay-at-home order was issued in March, it was only natural for Muhammad to seek assistance from the IRC.
"When we first closed, I reached out to (them)," she said. "I asked 'What do we do now?' Because this is our only income and it supports an entire family."
Muhammad said she was not only overwhelmed with the volume of information provided, but became confused by the types of aid available. It's difficult when you don't speak fluent English, a predicament facing many immigrants and refugee business owners.
San Diego County has a track record of resettling large numbers of refugees, more than any other California county. A study published last June by UC San Diego's Immigration Policy Center (IPC), reported nearly 800,000 immigrants living in San Diego County. Comprising 24% of the population.
Immigrants also make up a large percentage of San Diego County entrepreneurs. In 2016, the IPC found about 32.7% of the region's entrepreneurs were immigrants and their businesses generated $1.4 billion in income.
Another study, by the National Immigration Forum, an advocacy group, found immigrants are more likely to start their own businesses than US-born residents. According to the study, for every 100,000 immigrants there are about 520 who become entrepreneurs every month.
Despite foreign-born entrepreneurs representing a growing chunk of the business world, when it comes to government programs — everything is mostly in English. ‍
'There Was A Lot of Confusion' ‍
Adriana Taboada, director of the IRC's Small Business Development Center, said all small business owners face a number of challenges during the pandemic.
But, when it comes to small business owners who haven't lived in the U.S. for quite as long, the challenges become unique.
"I would definitely say COVID has affected small businesses in general because all of them had to close for a certain amount of time unless you were an essential business," she said. "But many small business owners didn't know they were eligible or could apply for grants. A lot of them felt they couldn't apply because of language barriers. There was a lot of confusion."
Other challenges facing immigrant businesses are the lack of an established relationship with big banks, access to computers and the Internet as well as having all their financial documents readily available.
"We did feel banks prioritized larger businesses," said Taboada. "They were not getting responses so we had to find alternative lenders. The impact on these business owners was catastrophic."
To overcome the hurdles, she said the IRC created webinars in different languages to educate business owners. One webinar conducted in Arabic reached 60,000 people on social media.
"There is definitely a high-demand for people wanting to access this information," she said. "Even if you speak English, (the process) is overwhelming.
Since March, the IRC's Small Business Development Center has helped more than 700 business owners access nearly $2 million in funding. ‍
'I Have Big Faith' ‍
Like Muhammad, owner of Farida's Somalian Cuisine, Ranna Jajju is also an Iraqi refugee with a small business. She owns Threading by Ranna, a hair removal service with locations in Linda Vista and El Cajon. Fortunately she received two loans totaling more than $10,000 but said it wasn't enough.
"It didn't really help a lot because I have to pay rent, I have to pay for my house, I have to feed my family" she said. "It helped, maybe (pay) 10% of my expenses."
"I needed a lot of help with paperwork," said Jajju, who doesn't speak fluent English. "(The IRC) helped me in finding funds. It's very hard. I started my life with zero and worked very, very hard to open my business. Now, I don't know what's going to happen. It's very hard but I have big faith that one day, it will go back to normal."‍
Available Resources‍
Entrepreneurs and small business owners in need of technical assistance and access to capital can contact their local Small Business Development Center (SBDC) and sign up for a variety of services at sdivsbdc.org/. Those interested in utilizing services at the IRC's SBDC need to select the need to select the International Rescue Committee SBDC.
In addition to accessing one-on-one services, business owners are able to attend a number of webinars on starting a business, accessing capital, marketing, accounting and adapting during the COVID-19 pandemic.
For additional information, go to rescue.org. For anyone wanting to support City Heights businesses, go to lisc.org.
Hear more of this story at 6 p.m. Wednesday on "The Extra Point" on Mightier 1090am.