Iowa Is Officially No Longer The Only State with a Lifetime Ban On Felons Voting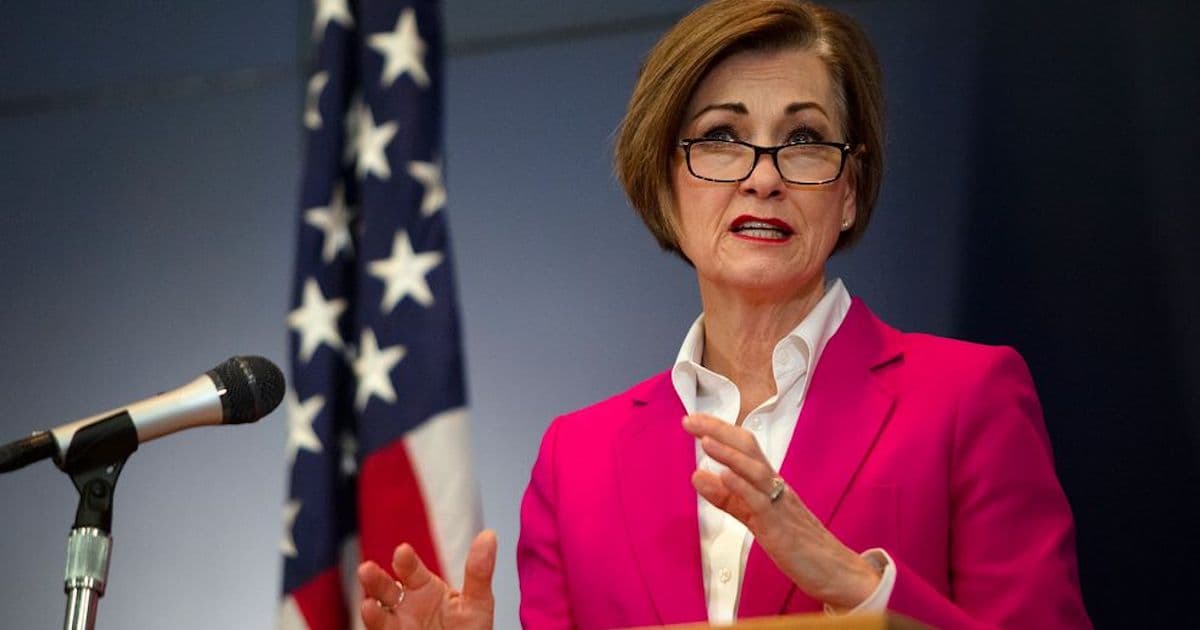 Created: 06 August, 2020
●
Updated:
14 August, 2022
Editor's Note: This article originally appeared on The Fulcrum, and has been republished on IVN with permission from the publisher.
‍
Iowa's governor decreed Wednesday that most felons in the state may vote starting this fall, ending the state's status as the only place in the country where convicted criminals are denied the franchise forever.

Expanding the political rights of people who've been to prison has been a top cause of voting rights groups for years, but the cause has gained fresh urgency this summer as the nation undergoes an intense reckoning with systemic racism — especially in the law enforcement system.
"It's a big step for so many on the road to redemption," Republican Gov. Kim Reynolds said as she signed an executive order in her Des Moines office, fulfilling a promise she made two months ago after the General Assembly deadlocked on a more complex plan for eventually returning the vote to felons.
Under her order, almost all felons will be able to register and vote after their incarceration, even while they are on probation or parole — matching the laws of 16 states. (Almost all the others make felons wait even longer.) Iowa's murderers and most serious sexual offenders will be able to petition the Board of Parole for voting rights after they're released.
The governor's office said her order does not condition voting rights on the payment of any fines, fees or victim restitution. Making felons fulfill such financial obligations was part of what the Republican-majority Legislature said it wanted as a condition for advancing a state constitutional amendment toward a referendum.
It's also the law in Florida, the biggest state to ever restore felon voting rights by popular vote, but a federal appeals court is hearing arguments this month on whether that amounts to an unconstitutional poll tax.
Lawmakers who support a constitutional amendment, which would outlast Reynolds' term, say they will try again next year.
Until now, the only way for a felon to vote in Iowa was to get individualized permission from the governor. Fifteen years ago, Democratic Gov. Tom Vilsack issued an executive order allowing felons to register after being released. About 115,000 felons did so, but Republican Gov. Terry Branstad put an end to that permission in 2011.
Reynolds' order will allow as many as 60,000 additional people to register in time for the November election, when the battle for Iowa's six electoral votes looks like a tossup and so does GOP Sen. Joni Ernst's campaign for re-election.
Nearly 10 percent of Iowa's Black population would benefit from the new rules, according to a four-year-old estimate from The Sentencing Project, an advocacy group.