For San Diego Inmates' Families, Talk Isn't Cheap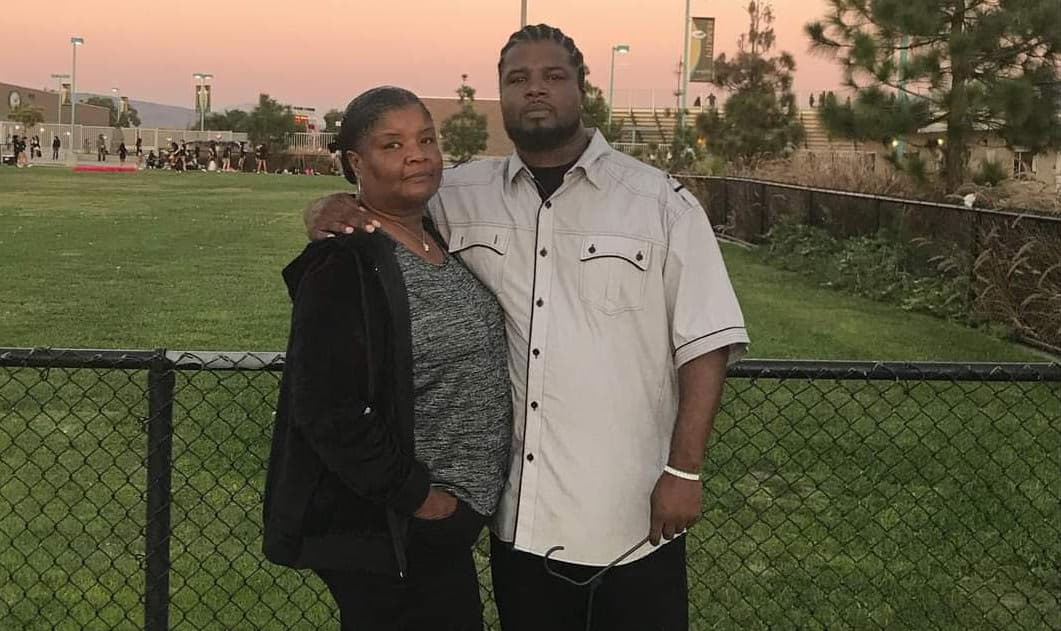 Created: 11 September, 2020
●
Updated:
14 August, 2022
Paradise Hill resident Alicia Muhammad says said she loves chatting with her son every other day, but at 33 cents-per-minute — she can't talk very long. Her son, Reginald Harmon, is incarcerated at the George Bailey Detention Facility in Otay Mesa where inmates must pay to use the phone.
"The calls are 33 cents per minute but the first minute or two you're talking to the operator — you still have to pay for those minutes," Muhammad said. "Our calls last about 15 to 20 minutes. We spoke for 40 minutes once because he was really upset. It gets really expensive."
Muhammad said she typically applies $40 a week to her son's credit account at the jail that allows him to call other loved ones, his attorney, or can be used to purchase food items such as candy or snacks inside the jail.
"I've spent over $150 a week because he called a lot of family members," said Muhammad. "I do think this cost is hurting my family."
Harmond, who was arrested last June for aggravated mayhem, is facing life without parole under the Three Strikes Law. Since he's been back behind bars, Muhammad says she's spent thousands of dollars to communicate with her son.
Last month the Federal Communications Commission reduced rates for all interstate calls from jails to 16 cents-per-minute but this didn't benefit Muhammad because the calls with her son are within the state, an area not regulated by the FCC.
All revenue generated from inmate phone calls and commissary purchases goes into the county's Inmate Welfare Fund (IWF) and is earmarked for the "benefit and welfare" of inmates and is spent on such things as cab fare for discharged prisoners.
During the 2018-19 fiscal year – the most recent financial information available -- the county reported collecting $2.4 million in telephone revenue and $4.8 million in commissary sales. At the same time the county spent $4.4 million for "salaries and benefits" of employees, including a reentry services manager, supervising correctional counselors and others. These positions oversee education, vocation, and psychological programs, according to the county. Another $3.6 million paid for "services and supplies."
Inmate phone service is provided by Securus Technologies, a Texas-based company providing telephone and other communications services to more than 3,000 correctional facilities across the country. It has provided phone services to San Diego County since 2012 under a contract that originally guaranteed annual revenue of $3.5 million for the county, plus 80% of any revenue in excess of $6.4 million.
However, during the eight years the contract has been in effect it has been amended several times, with the most recent amendment reducing the annual revenue guarantee to $2.8 million in large part because of the FCC action on interstate rates.
Muhammad, who works for a defense contractor, said she'll continue to pay to communicate with her son but wishes the money she spends on phone calls could be applied to savings for her family, which includes three grandchildren and her partner of 40 years who is battling polycystic kidney disease.
"If I didn't have to spend $40 a week on phone calls, I'd put it towards my house, medical bills, my retirement or the kids' college fund." Muhammad said. "I have my job but other families might have lost work — and they are struggling."