Employees, Families Worried As California Prison COVID-19 Cases Pass 19,600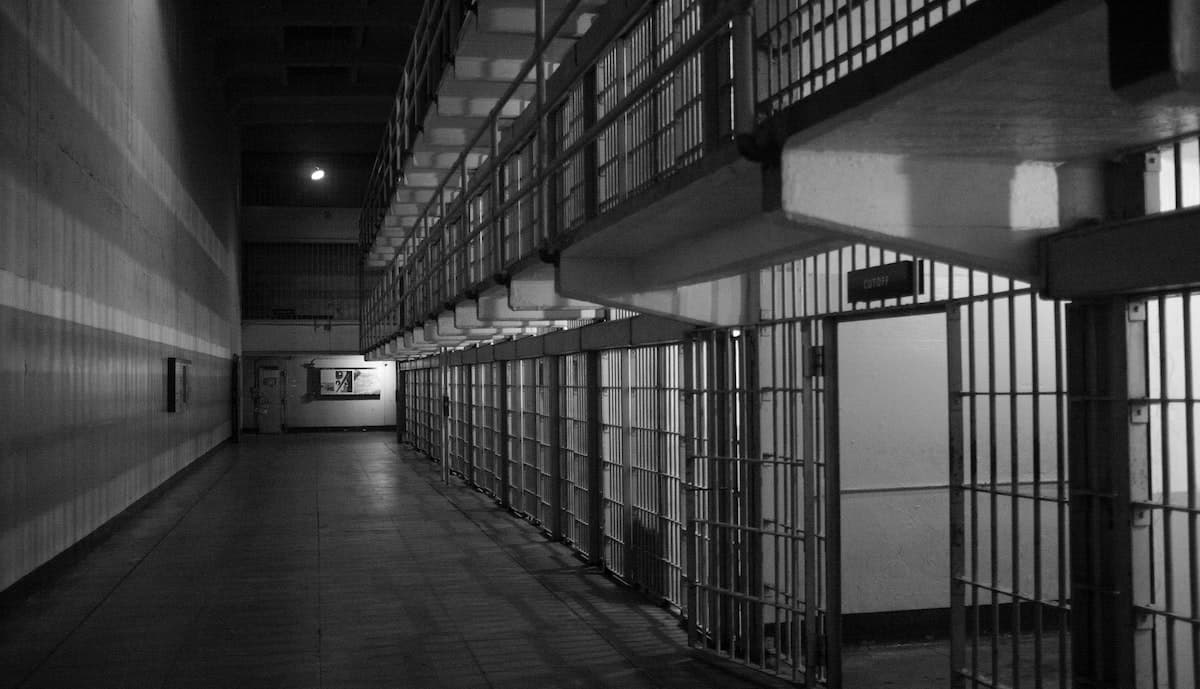 Created: 26 October, 2020
●
Updated:
14 August, 2022
Rancho Peñasquitos mother Cheryl Canson said she's become increasingly concerned about her son, Jordan Jackson, an inmate at California State Prison, Sacramento.

Jackson, who was sentenced to 35 years after severely injuring his infant son in 2011, is living with bipolar disorder. The stress of COVID-19 has worsened his mental health, Canson said.

"(Prison officials) aren't disclosing information about who is testing positive and it's scary for inmates," said Canson, who has become an advocate for prisoners. "If you couple the virus with the trauma they are suffering, it escalates their symptoms."

Canson isn't alone in her concerns about the spread of the new coronavirus within the state's prisons. As of Oct. 25, there were nearly 20,000 cases among inmates and employees within the California Department of Corrections and Rehabilitation, which houses more than 160,000 inmates. More than 15,000 cases have been reported among inmates and 4,000 among employees. As of Oct. 25, 10 employees and 77 inmates have died.

Conditions were so bad at San Quentin State Prison that on Oct. 21, the First District Court of Appeal in San Francisco ordered prison officials to reduce the inmate population by half the prison's capacity. The court called it "the worst epidemiological disaster in California correctional history." The rising number of cases prompted protests outside of the home of Ralph Diaz, secretary of CDCR, who resigned in August after two years in the post.

Testing Within Prison Walls

Since the disease's first appearance in the U.S., CDCR has made numerous operational changes to control and prevent the spread, including releasing inmates, closing facilities and testing employees regularly. Outside visitation has also been limited.

In August 2020, IVN San Diego reported employees sometimes waited up to 10 days to get their results from testing provider MiraDx, a molecular genetics company based in Los Angeles, which agreed to a $150 million contract for its services. After the story was published, employees said they now receive their results within two days, sometimes within 24 hours.
RELATED: Pandemic Spreading Like Wildfire in California Prisons, Employees Say

When it comes to testing inmates, the process is different. Inmates are tested in certain circumstances, such as when an inmate shows symptoms, during an outbreak investigation or during transfers. Priority testing is given to inmates who are considered vulnerable or high-risk.

In an effort to be more efficient, the department is also looking into testing employees and inmates in-house. The department "anticipates" the state's Correctional Health Care Services to offer on-site testing conducted by internal staff by the end of the year, CDCR spokesperson Dana Simas said.

Tracing the Disease

Contact tracing within prison walls has also changed. As of October, both CDCR and CHCS have created Prevention and Response teams within each prison where a total of four employees are tasked with contact tracing. This is a shift from previous months when a public health nurse at each facility was tasked with the job. Information about who tested positive is limited to contact tracers because of privacy laws, Simas said.

However, employees and family members, such as Canson, were critical of the contact tracing efforts. One employee, who spoke on condition of anonymity because they were not authorized to comment on the conditions at the prison, said contact tracers weren't fully trained with some just "waiting around for direction on what to do."

"We're not fully trained or operational," the employee said. "There's not a very clear handoff in terms of responsibilities for contact tracing. They just cobbled it all together and said, 'We'll figure out.'"

Employees were also critical of CDCR for removing informational access to the hiring authority — the warden and CEO at each prison — on which employees tested positive for COVID-19.

"I feel like they need to know who is positive in order to keep the safety and security of the institution," an employee said. "If they don't know who tested positive, they can't make personnel decisions to keep others safe."

Canson said she's also concerned about the effectiveness of contact tracing.

"What my son tells me is scary," she said. "He said they see someone coughing, but they don't remove that person right away."

The lack of information is also causing "panic" within the system, Canson said.

"I know it's hard to control the spread (of the disease)," she said. "We all know that. But the inmates can be much more proactive in doing their part if they had the information they needed. My son said he doesn't even have access to sanitizer."