August Report: The State of Voting in the US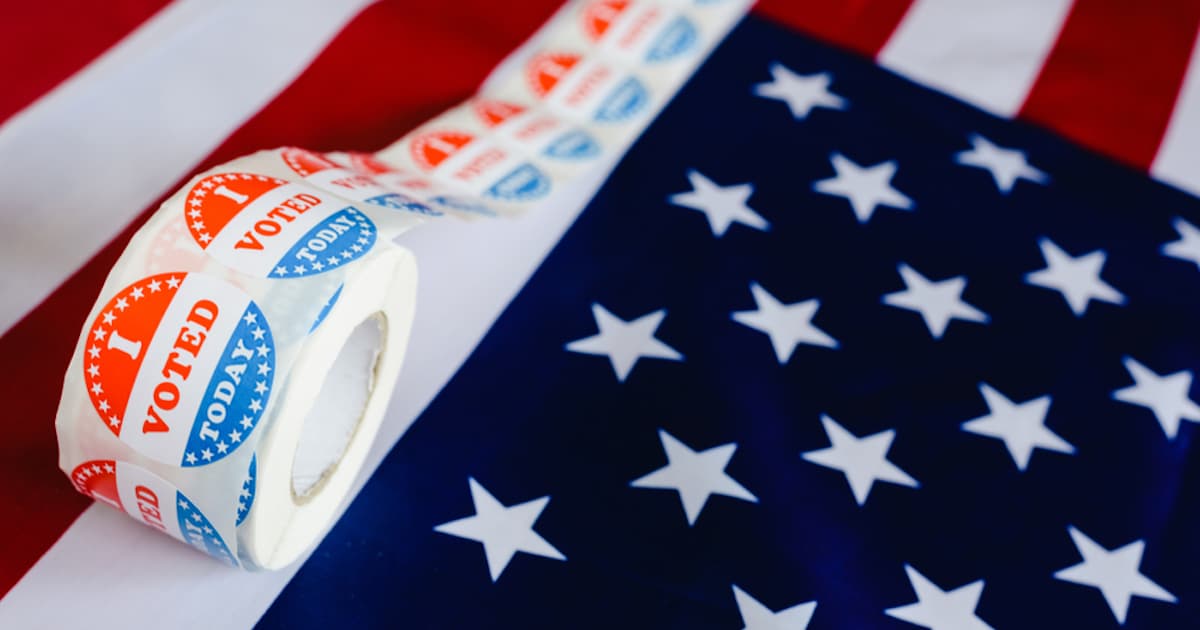 Created: 03 August, 2022
●
Updated:
14 August, 2022
Editor's Note: This article originally published on The Fulcrum and has been republished on IVN with permission from the publisher.
‍
The Voting Rights Lab is tracking 2,185 bills so far this session, with 579 bills that tighten voter access or election administration and 1,041 bills that expand the rules. The rest are neutral or mixed or unclear in their impact.
Georgia is processing thousands of challenges to voter registrations following the enactment of a new law authorizing such challenges. And Texas' Harris County was selected as the only one of 254 counties to be audited in consecutive election cycles.
New Jersey Gov. Phil Murphy signed a package of election bills, including legislation that helps facilitate mail voting. A Nevada court declared a proposed voter ID ballot initiative unconstitutional. And North Carolina begins voter registration for residents regaining their right to vote after a felony conviction.
Here are the details:
New Jersey enacts legislation to facilitate mail voting. New Jersey Gov. Phil Murphy signed a package of election bills, including legislation that facilitates mail voting. A.B. 3822 allows election officials to begin tabulating mail ballots prior to Election Day. A.B. 3817 allows voters to request mail ballots through an online portal. It also allows voters to sign up for the permanent vote-by-mail list, as well as make changes to their voter registration, online. Meanwhile, A.B. 3832 aims to boost poll worker recruitment by exempting poll worker compensation from state income tax and unemployment eligibility. The bill also requires an additional review of death records two months before an election.
Nevada court declares voter ID ballot initiative unconstitutional. Last Friday, a Nevada state court ruled that a ballot initiative designed to create stricter voter ID requirements violates the state's constitution. The initiative would have created a strict photo ID requirement for in-person voting and would have restricted the types of IDs voters could use to verify their identity when curing mail ballots. The court ruled that by imposing new costs on the state without providing a mechanism for funding, the initiative would create an unfunded mandate, which is forbidden by the Nevada constitution.
Voter registration begins for North Carolinians on probation and parole. On Wednesday, North Carolina residents who are on probation or parole due to felony convictions regained their right to vote thanks to a March court ruling. This change is expected to impact 56,000 individuals who previously would not have been able to vote until they completed every term of their sentence, including probation or parole. North Carolina is among the 24 states where citizens with past felony convictions can vote while on community supervision.
Georgia processes mass challenges to voter registrations, following passage of new law authorizing such challenges. In Georgia's six most populous counties, the registrations of over 25,000 voters have been challenged by other registered voters in 2022 alone. These challenges were authorized by last year's S.B. 202.
Texas selects Harris County for consecutive audits. The Texas Secretary of State's office announced that the four counties selected for randomized audits following the November 2022 election are Harris, Cameron, Guadalupe and Eastland counties. The randomized audits will be conducted due to the enactment of S.B. 1 in 2021. As one of the four counties audited following the 2020 election, Harris will be the only one of Texas's 254 counties to be audited in consecutive election cycles.