The establishment Democrats prevailed in California's most visible 2018 statewide elections for governor and the U.S. Senate:
The race between hedge fund manager John Cox (R) and Lt. Gov Gavin Newsom (D) to fill vacating governor Jerry Brown's office in the state capitol; and incumbent Democratic Sen. Dianne Feinstein's challenge from the left, by Democratic State Sen. Kevin de León.
Feinstein Trounces de León
Feinstein has represented California in the nation's Senate since 1992, when she rode the Clinton wave to win a special election. With over 90% of California precincts reporting, she trounced de León, leading leading the state senator by nearly 9 points.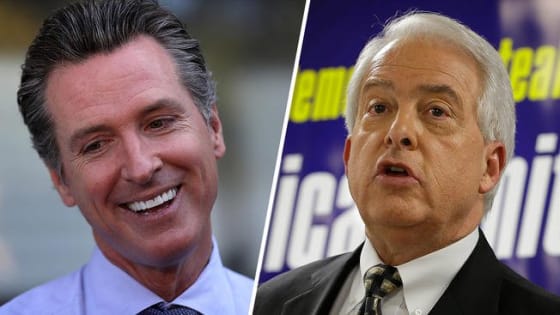 Newsom Wallops Cox
Lt. Gov Gavin Newsom represents continuity with the Jerry Brown administration. In the wake of widespread perception that his Republican opponent, John Cox, is out of touch with California values (read the governor's debate transcript here) Newsom walloped Cox at the voting booth with a 20-point victory.
Poizner Trailing in Close Race
In the California Insurance Commissioner race, closely watched by independent voters across the nation, the race is likely a Poizner defeat with 95% of precincts reporting and independent candidate Steve Poizner trailing Ricardo Lara by 1.6 points. We're still waiting on Riverside and San Diego County reports.
(Credit: Randall Benton / Sacramento Bee)
Prop 6 Gas Tax Repeal Defeated
Californians voted down Proposition 6 Tuesday.
The ballot measure would have repealed an increase to the gas tax and vehicle fee for the Golden State's drivers.
Outgoing Governor Jerry Brown, who urged voters to reject the ballot measure, saying that it would halt necessary repairs for the state's roads and bridges, hailed the vote as a watershed moment because voters themselves chose to raise their own taxes:
"This is one of the most significant votes in America tonight, because where else have people voted to tax themselves to pay for what they need?"
Prop 8 Dialysis Profit Cap Defeated
An initiative to cap profits for kidney dialysis companies failed at the ballot booth Tuesday, with 61% of voters rejecting the measure.
It was the most expensive proposition on the California ballot in 2018, with $130 million raised to promote or fight it.
The labor unions and health workers that supported the proposition argued it would improve the quality of service for patients. They raised $18 million to support their campaign.
Dialysis companies and the health workers that opposed Prop 8 argued it would result in clinic closings and worse service for patients. They poured $111 million into defeating it.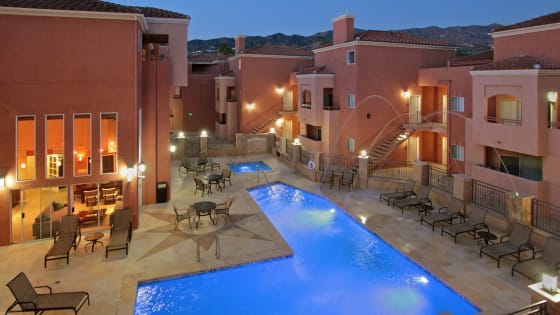 Prop 10 Rent Control Defeated
A proposition to expand rent control in the state of California was also one of the more expensive ballot measures this year, and was defeated by voters Tuesday.
It would have overturned a 1995 law that prohibits California cities and counties from enacting or expanding rent control.
Supporters were hoping to provide relief to renters of apartments, condominiums, and single family homes in California's expensive real estate market.
Opponents argued the measure would remove incentives for developers to continue building residences in an already under-supplied real estate market.