A Blue Wave of Violence and Death Threats Against Republicans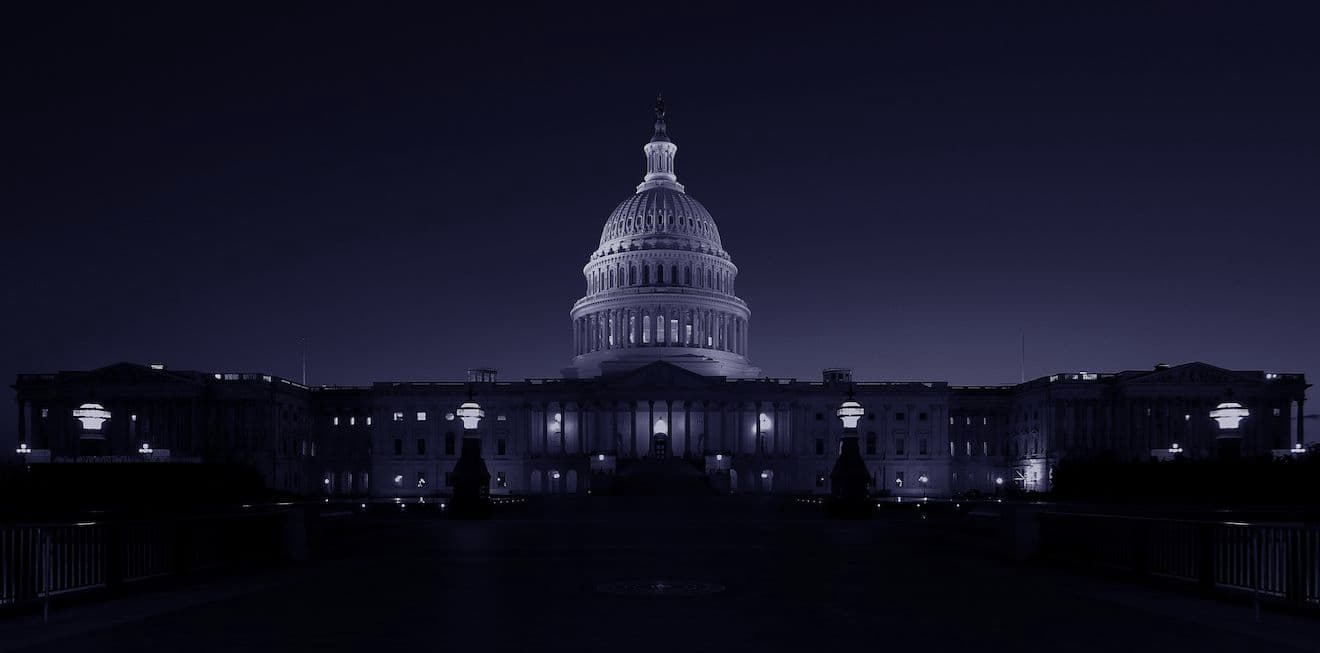 Created: 08 October, 2018
●
Updated:
21 November, 2022
"I hope someone kills you." Sen. Susan Collins Menaced for Kavanaugh Vote
WASHINGTON, DC - In the wake of her choice to vote for the confirmation of Brett Kavanaugh to the Supreme Court, Sen. Susan Collins (R-ME) has had to endure a torrent of horrifically abusive and misogynistic comments as well as death threats on Twitter. The comments range in quality from incredibly disgusting to downright menacing.
Former Dianne Feinstein Staffer Publishes The Addresses of Republican Senators' Families Online
Last week Jackson Cosko, a 27-year-old Senate intern working in the office of Rep. Sheila Jackson (D-TX) illegally accessed a Senate computer with a directory of senators' personal home addresses, and doxxed three Republican Senators on the Senate Judiciary Committee, publishing where they and their families live to their Wikipedia pages. When a witness threatened to turn him in, Cosko threatened in an email to publish the social security numbers and health information of two of the senators' children as well:
"I own EVERYTHING. If you tell anyone I will leak it all. Emails signal conversations gmails. Senators children's health information and socials."
The addresses of a fourth Republican Senator's family members were published over the weekend by an individual who has not yet been identified. Sen. Cory Gardner (R-CO) says that in addition to the doxxing, his wife received a text message with a video of a beheading. Brett Kavanaugh, his wife Ashley, and his accuser Christine Blasey Ford have also received multiple death threats.
Envelopes Containing Suspicious White Powder Mailed to Ted Cruz Campaign, Donald Trump, Pentagon
Amidst the doxxings and death threats, two staffers at a Houston campaign office of Sen. Ted Cruz (R-TX) were hospitalized and the building evacuated after they opened an envelop in the mail containing a powdery substance, and feared they had been sent ricin or anthrax. Fortunately the powder tested negative for hazardous material. That same day the Pentagon intercepted letters addressed to Donald Trump and Defense Secretary James Mattis, which contained a powder that tested positive for ricin, but contained only trace amounts of the extremely deadly poison. A Navy veteran from Utah has been identified as the one responsible for the letters.
Pro-life Woman Roundhouse Kicked By Pro-choice Counter Protestor
The same day HAZMAT teams responded to these acts of terrorism in Texas and Virginia, a pro-choice counter protestor at a pro-life demonstration in Toronto roundhouse kicked a pro-life woman for filming him after he allegedly vandalized several demonstrators' clothes with markers. The video of this assault went viral and the young man has since been fired from his job:
Sen. Rand Paul's Wife, Kelley Paul Pleads With Sen. Cory Booker to Retract Inciting Statements
It's been over a year now since a man went on a shooting rampage at a congressional baseball game in Virginia, severely wounding House Majority Whip Steve Scalise (R-LA) and injuring four others with gunfire. Kelley Paul, the wife of Sen. Rand Paul (R-KY), who was among the targets that day, published an open letter last Wednesday on CNN to Sen. Cory Booker (D-NJ), pleading with him to retract his statement calling on Democratic activists to "get up in the face of congresspeople." She says that in this volatile political climate, she and her family have been living in fear, and she believes this kind of rhetoric will "only incite unstable people to violence."
Wave of Violence and Threats Follows in The Wake of Inflammatory Rhetoric From Democratic Party Leaders
Booker isn't the only Democrat in Congress encouraging direct, personal confrontation with Republican politicians and staff. Maxine Waters (D-CA) told a crowd in her state in June:
"If you see anybody from that Cabinet in a restaurant, in a department store, at a gasoline station, you get out and you create a crowd, and you push back on them!"
Even Hillary Clinton is responsible for setting the tone where it's at today, comparing Republicans to Al-Qaeda in 2016: "Now, extreme views on women, we expect that from some of the terrorist groups, we expect that from people who don't want to live in the modern world, but it's a little hard to take from Republicans."
Republican Senators and their families, as well as conservative activists have faced a rampant wave of violence, abusive attacks, and violent threats in recent weeks from disturbed individuals who may think they're advancing the cause of progressive politics in America, but whose actions certainly do not represent the character of most Democrats or liberals in America today.
Still the disconcertingly large number of these cases may be an unfortunate symptom of inflammatory partisan news coverage and incendiary words from Democratic leaders. It's time for influencers in the media and politics to tone down their invective and exercise more responsibility in how they discuss partisan differences.