San Diego, CA.- For those not familiar with the political betting site Predictit, now might be a good time to acquaint yourself.
The site allows bettors to place wages on just about anything political, from races, to approval ratings to how many times the White House will tweet on any given day.
Now the site is weighing in on the Duncan Hunter Jr. situation, where Hunter and his wife have been indicted for misusing campaign funds.

Despite the indictment, Predictit is trending right along the lines with recent polling that shows Hunter will survive the court action and win in November: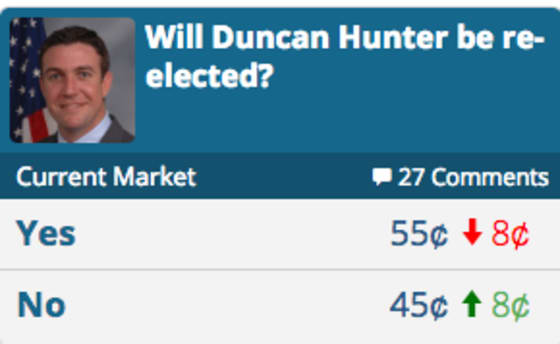 IVN caught up with Will Jennings from Predictit to learn more about the site and what goes into the questions available for bettors. Have a listen!