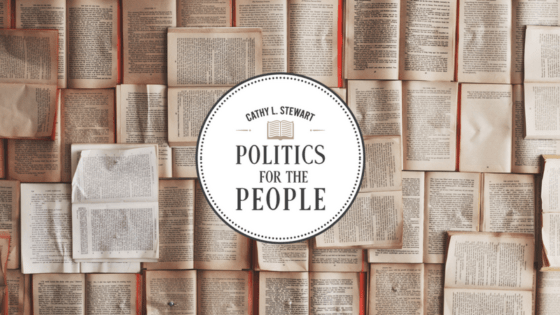 I am writing from a spot nestled in the woods in Washington County in rural New York, listening to the chatter of the morning birds and looking forward to a walk along the Battenkill River later today. It is summer vacation and that means summer reading, somehow especially delicious done by the sea, or in a hammock, or a shady spot under a tree.
How did reading become so identified with the summer lexicon? In a 2012 Boston Globe article, author Craig Fehrman posits that the idea of summer reading originated with the advent of the vacation in American life, in the 1800s.
In an 1874 Boston Globe article chronicling summer vacation tips, their final tip was "don't forget to take some books with you." And in the late 1800s, Macy's had a section devoted to "all the light literature of the day for summer reading."
Almost as interesting as summer reading itself, is the proliferation of  summer reading lists. Here is my list for your consideration.
1) At Politics for the People (P4P), we just finished a wonderful historical novel, The Secrets of Mary Bowser by Lois Leveen. It's a page turner that creates the life of Mary Bowser, a slave in Richmond VA who is freed and sent north to Philadelphia where she receives an education and a taste of Northern racism. Mary returns to Richmond, where she pretends to be a slave, working in the Confederate White House and becomes a spy, passing on information to the Union army.
The Secrets of Mary Bowser is based on a true story of American heroine, one that I had never met and am glad that I did through Lois' novel. In June, Lois Leveen was my guest on the Politics for the People Book Club Call and we spent an hour talking about the book. You can give a listen to our conversation here.
2) Inspired by this extraordinary book, I am now reading Lois' second novel, Juliet's Nurse which is a retelling of Shakespeare's Romeo and Juliet from the vantage point of Juliet's nurse, Angelica. The novel takes you back to Verona in the 1300's and the 14 years before the tragic events of the play and is a powerful story of loss, grief and love.
3) Summertime brings the return of fishing and time to savor Elizabeth Bishops's poem, The Fish. A wondrous poem about a magnificent battle scarred fish from one of America's most important poets. Elizabeth Bishop: A Miracle for Breakfast is a wonderfully rich biography peppered with author Megan Marshall's remembrances of taking a seminar with Bishop at Harvard.  A great follow up after P4P read Megan Marshall's Pulitzer Prize winning, Margaret Fuller: A New American Life, which is the story of a 19th Century pioneering journalist and advocate for women's rights. You can listen to our conversation about Margaret Fuller here. Elizabeth Bishop: A Miracle for Breakfast does not disappoint, a chance to get to know a beloved American poet.
4) On my daily train commute into Independent Voting's national headquarters, I have been reading Listening is an Act of Love: A Celebration of American Life from the Storycorps Project. The book is a selection of interviews between family members and friends as part of the Storycorps project which invites people to interview one another, to tell their stories and have them recorded. The recorded interviews are stored at the Library of Congress.
The book is a delight to read (and perfect for short train rides). It is poignant and life affirming to read people's stories — ordinary people.  They are  Storycorps' founder Dave Isay writes in his introduction, "… as interesting and important as the celebrity stories we're bombarded with by the media every minute of the day…."
I picked up the book thinking about the 44% of Americans who consider ourselves independent. It is a moment when we need to tell our stories. The two major parties, the political pundits and political scientists spend a great deal of time trying to define us out of existence. They call us "leaners" or "closet partisans." They don't ask us who we are, or how we came to call ourselves independents. We are as diverse as our country, young and old, from all communities and all walks of life.
This summer, Independent Voting activists are conducting a survey of independent voters across the country, titled, "9 Questions for the 44%." Hope you will take a minute and take the survey and help us tell our story.
5) Jesmyn Ward lives and writes in Delisle, Mississippi where she grew up. In her 2011 National Book Award winning novel, Salvage the Bones, she tells the story of one family over 12 days, starting 10 days before Hurricane Katrina ravaged their bayou town. We live those 12 days through the eyes of 15-year-old pregnant Esch, who loves the father of her baby (who no longer will look at her), greek literature and her family. Speaking about Hurricane Katrina, Jesmyn told the PBS Newshour, "That storm taught me that everything you love, everything that means something to you can be taken away from you in five minutes, in six minutes…"
Salvage the Bones forces the reader to live that experience through a young woman we come to love. I have added reading her latest book, another National Book Award winner, Sing, Unburied, Sing to my summer reading list.
Happy summer reading. Stay tuned, I will be announcing our next Politics for the People book club selection in August.