We have devoted the 24-hour news cycle to a single word -- "shithole." That is where we are at in the media and the national narrative in 2018.
The story erupted after it was reported that President Donald Trump used the word "shithole" to describe Haiti and African nations when discussing US immigration policy with members of Congress Thursday.
And the mainstream media jumped all over it.
https://www.youtube.com/watch?v=NrynNeqx48I
Video Source: Washington Post
Trump denied saying anything derogatory about Haiti on Twitter.
https://twitter.com/realDonaldTrump/status/951813216291708928
This was quickly disputed by US Sen. Dick Durbin, who said that he indeed used this language, and this has become the focus of the national narrative -- for liberal and conservative media channels.
Front Page of CNN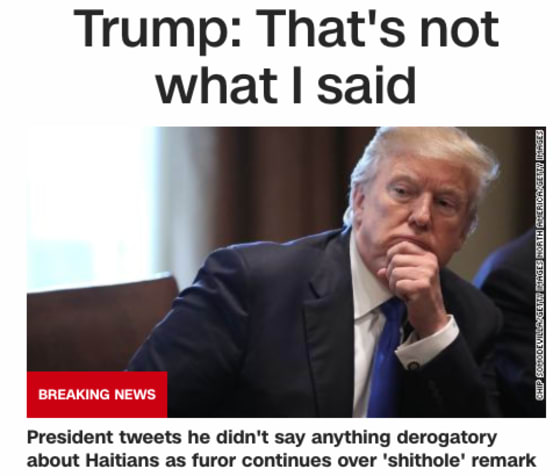 Front Page of FoxNews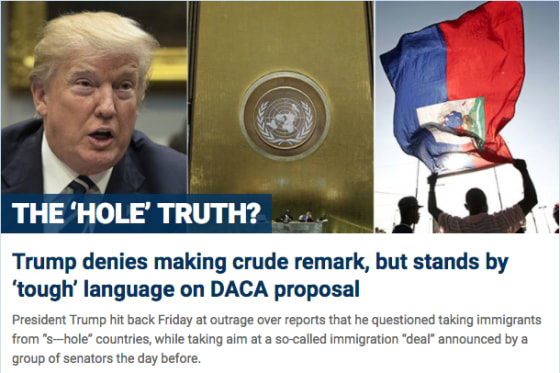 Front Page of Huffington Post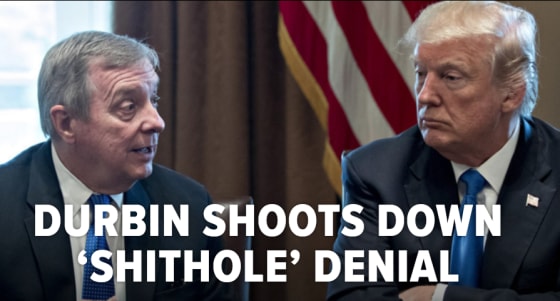 Headline on Drudge Report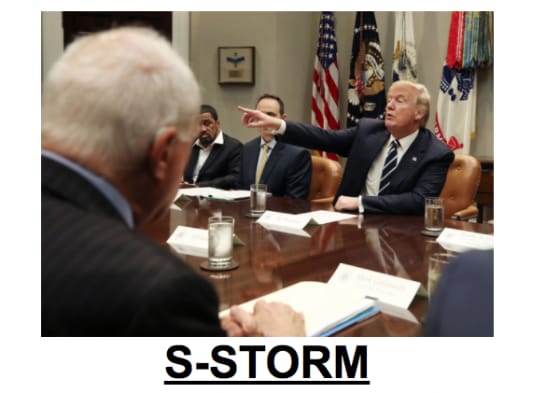 Should we have a conversation on whether or not such language, if used, is appropriate for the President of the United States? Sure. But that is not even the conversation we are having right now nor the end goal of it.
Indeed, the word the president is being accused of using is exactly what this conversation has turned into.
This is another example of a media industry that is more interested in picking a side in the two parties' attempt to control the national dialogue than keeping the American people informed.
It is another example of the knee-jerk, "gotcha journalism" that seeks to pit the public against each other over childish partisan games to score political points and race-baiting.
And the biggest loser is not Donald Trump or Democrats or even the media. All of these people are getting exactly what they want.
The biggest loser is the American people, because we are trapped in a seemingly never-ending cycle of manufactured outrage and hyper-partisanship.
Immigration is an extremely important issue that needs serious attention. Instead of trying to scuttle the negotiations that Republicans and Democrats ultimately agree are needed, both sides should not crow to the media about 4th-grade, he-said-she-said tactics.
We know what is at stake. Border security. The status of 800,000 young people. The future of our country's immigration policy that most people agree desperately needs to be fixed.
The two parties need to stop using the media as a leverage vehicle to injure the other side, and the media needs to stop being a wedge that further divides US voters.