On Monday, Jeb Bush launched his presidential campaign, ending months of "speculation" and his unofficial candidacy. Instead of jumping into the race immediately, Bush took his time to build his campaign and fundraising infrastructure under the radar.
With a new presidential campaign comes a new logo that will symbolize what the campaign is going to be about. For Rand Paul, it is a torch that symbolizes liberty. For Hillary Clinton, it is her first initial with an arrow to symbolize progress. For Jeb Bush, it is his simply his name: Jeb!
Jeb's logo, which many observe looks more like the title in the opening credits of a sitcom than a campaign logo, like all the other presidential campaign logos could not escape a response from the Internet -- which doesn't shy away from mockery, satire, or parody. Here are just a few of the latest iterations: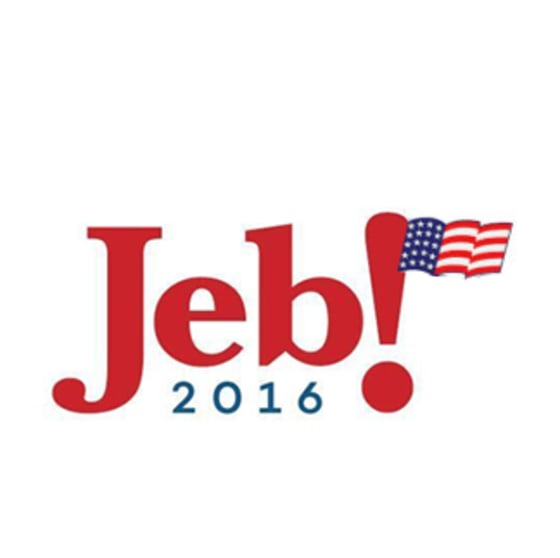 https://twitter.com/JebBush/status/610063493237084160
https://twitter.com/Deaconblue2/status/610092854225018880
https://twitter.com/deppisch/status/610105394493415424/
https://twitter.com/americanwombat/status/610208154391965696
https://twitter.com/HenryJGomez/status/610065916202758144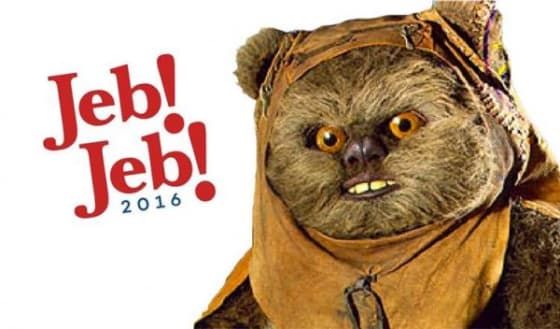 http://twitter.com/zrjaved/status/610172761584050176/
https://twitter.com/SimonMaloy/status/610126739373715457
https://twitter.com/PatGKelly/status/610553565703184385
https://twitter.com/talign/status/610171298044444672/
Which one is your favorite?