Credit: Vice.com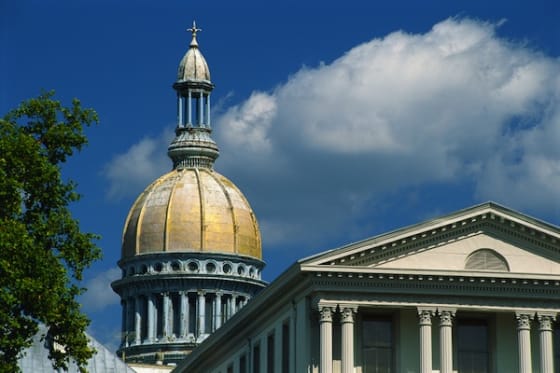 A Quinnipiac poll shows Newark Mayor Cory Booker leading the New Jersey Senate race with 54 percent of likely Democratic voters. Booker is well ahead of Republican front-runner Steve Lonegan 54 to 29 percent in a projected general election matchup. The U.S. Senate seat was vacated when Frank Lautenberg, a Democrat, passed away in early June due to complications from pneumonia.
The Quinnipiac poll found:
"Newark Mayor Cory Booker has a seemingly unbeatable lead in next week's Democratic Senate primary in New Jersey... A total of 65 percent of likely Democratic primary voters, including 66 percent of Booker backers, say they definitely will vote for the candidate they have named."
Democratic primary voters are all Booker needs to secure the vacant Senate seat due to New Jersey's closed primary system. According to the New Jersey Secretary of State, in order for a non-affiliated voter to participate in the New Jersey primary he or she needs to affiliate with the party of the candidate they choose.
Unless you are a first time or unaffiliated voter, you have to register with either the Democratic or Republican Party 55 days prior to the primary election. If you are a first time or unaffiliated voter, the 55 day period does not apply, but you are compelled to register with one of the parties to cast a vote.
New Jersey is home to 2.6 million independent voters, which make up 48 percent of the electorate. Democrats are the second largest voting bloc at 32.8 percent and Republicans comprise 19.6 percent of voters.
By declaring themselves independent from a party, independent voters have intentionally and willfully chosen not to affiliate with the GOP or the Democratic Party. Ultimately, 2.6 million independent New Jerseyans would be forced to sacrifice their First Amendment right of disassociation if they wish to participate in a primary system that is designed to insulate partisan candidates from the broader electorate.
Maurice Carroll, the director of the Quinnipiac University Polling Institute asserted the election has become a formality, saying, "Unless the sky falls, Newark Mayor Cory Booker can start looking for a Washington apartment. He dominates both the Democratic primary and a general election against Steve Lonegan."
If Booker faced a more formidable primary opponent under an open primary system, the special election might include more than 9 percent of eligible voters and current predictions have voter turnout at a much lower percentage than that. It appears the general election is all but decided when it comes to New Jersey's next senator even though the primary election is next week.