credit: thv11.com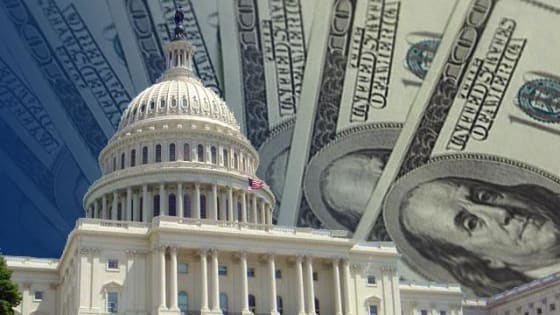 The 2014 midterm election is more than a year away. Nevertheless, congressional incumbents have been busy gearing up for the ever-longer campaign season. The fundraising deadline for Q2 was June 30 and fundraising powerhouses like Paul Ryan and Lindsey Grahm have continued to post seven figures.
Paul Ryan - Wisconsin
According to Federal Elections Commission filings, Congressman Paul Ryan (R-Wisconsin) was able to raise $1.1 million in the span of three months. Ryan's camp now has $2.2 million on hand, a modest sum compared to several of his congressional colleagues.
Mark Udall - Colorado
Although disclosures with the FEC have not yet been released, Senator Mark Udall's campaign (D-Colorado) told the Denver Post it had raised over $1.3 million by the June deadline and has $3.4 million on hand. Udall is currently unopposed, State Sen. Randy Baumgardner is said to announce his underdog candidacy Friday. It is likely Udall's multi-million dollar lead will prove insurmountable.
Mark Warner - Virginia
With $5.3 million in cash on hand Senator Mark Warner (D-Virginia) was able to raise $1.4 million in the second quarter. Despite being considered a slam dunk for 2014 according to Public Policy Polling, the highly popular Senator continues to produce big numbers for his reelection campaign. The PPP poll found, "53% of Virginians approve of the job Warner is doing to only 27% who disapprove. He's at 58/25 with independents."
Mary Landrieu and Rep. Bill Cassidy - Louisiana
Facing off for Louisiana's Senate seat, incumbent Mary Landrieu (D) and challenger Congressman Bill Cassidy (R) both disclosed their fundraising totals early. Having
raised
$1.7 million and $1.1 million respectively, the Louisiana Senate race is off to an early start. Landrieu holds about $4.9 million on hand whereas Cassidy is sitting on $3.2 million, nearly 500 days ahead of election day.
Significant fundraising will only increase throughout the year, and could set the foundation for a record-setting midterm election season. If previous trends persist, congressional fundraising in 2014 will likely match or even exceed 2012's staggering $3 billion price tag.
Update 7/12/13:
Mitch McConnell - Kentucky
At the top of the second quarter charts for congressional incumbents thus far is Senate Minority Leader, Mitch McConnell (R-Kentucky). He raised $2.2 million following April's reporting deadline. According to Park City Daily News, the incumbent Senator now has $9.6 million cash on hand.
Attack ads have already started against his challenger Alison Lundergan Grimes, including this one from Mitch McConnell's campaign:
http://www.youtube.com/watch?feature=player_embedded&v=euVkDbQz144
Update 7/18/13:
Marco Rubio - Florida
Fox News reported the Rubio campaign managed to raise $3 million for the second quarter of 2013.
The new report will also show that Rubio has a total of nearly $3 million cash-on-hand in his political committees, including $980,000 in the Reclaim America PAC and $1.97 million in his Senate re-election committee.