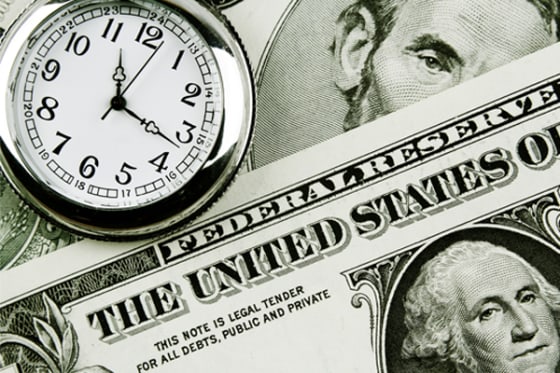 Credit: STILLFX / Shutterstock.com
In the month of May alone, the Democratic Congressional Campaign Committee (DCCC) and the National Republican Congressional Committee (NRCC) raked in a combined $10.8 million. Congressional Democrats out-raised Republicans by $1.4 million according to CQ Roll Call.
Reported Thursday, "House Democrats raised nearly $6.1 million in May, bringing total fundraising this year to $34.1 million , according to a Democratic Congressional Campaign Committee aide." With the NRCC slightly behind at $4.7 million for the month of May, they sit at about $27.3 million raised in 2013.
The Democratic fundraising machine outpaced Republicans handily in the first quarter of 2013. The DCCC also leads the NRCC in cash on hand with about $11 million compared to the NRCC's $9.5 million.
Democrats have been able to rely on President Barack Obama to galvanize big-time donors at events like the two held in Illinois last month. Republicans haven't been as successful with capitalizing on rising stars, but are still turning up millions every month. In April alone, the NRCC pulled in about $5.1 million to the DCCC's $5.4 million.
In what would traditionally be considered the political off-season, given the 2012 elections weren't too long ago, Democrats are set to break congressional fundraising records hitting between seven and eight figures every month.
Likewise, the party national committees have been busy dialing for dollars as well. The Republican National Committee posted nearly $7.3 million in donations for May according to the Hill. The Democratic National Committee has outpaced Republican efforts as well, but incurred significantly more debt during the election season, now sitting at about $20 million in the red.
As election season warms up, both parties will be doubling down in anticipation for the 2014 midterm elections. It is likely that 2013 will turn into a record-setting off year for fundraising.