Source: Industrial Hemp Tasmania / Facebook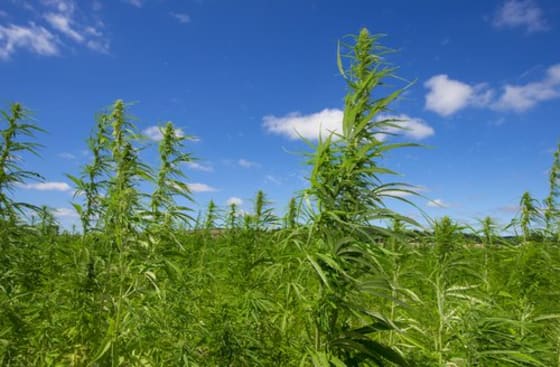 A bipartisan amendment to the Federal Agriculture Reform and Risk Management Act of 2013 (FARM Bill) that would guarantee a state's right to make its own decision regarding the legalization of industrial hemp was approved by the House on Thursday. Introduced by Representatives Jared Polis (D-CO), Thomas Massie (R-KY), and Earl Blumenauer (D-OR), the amendment passed with a narrow 225 to 200 vote.
In states where industrial hemp is legal, lawmakers and those involved in the industry would not have to worry about repercussions from the federal government. Currently, out of the 31 states that have introduced pro-industrial hemp bills, 19 have passed the legislation.  Nine states have removed barriers to its production completely: Colorado, Kentucky, Maine, Montana, North Dakota, Oregon, Vermont, Washington and West Virginia.
According to a statement released by Vote Hemp, Polis, Massie, and Blumenauer sent the following joint letter to their colleagues in Congress on Wednesday:
"Our bipartisan amendment is simple: It allows colleges and universities to grow and cultivate industrial hemp for academic and agricultural research purposes. It only applies in states where industrial hemp growth and cultivation is already legal. Hemp is not marijuana. Our amendment defines industrial hemp as a product containing less than 0.3 percent THC. At this concentration, and even at much higher concentrations, it is physically impossible to use hemp as a drug. From Colorado to Kentucky to Oregon, voters across the country have made it clear that they believe industrial hemp should be regulated as agricultural commodity, not a drug. At the very least, we should allow our universities—the greatest in the world—to research the potential benefits and downsides of this important agricultural resource. We urge you to support this bipartisan, common-sense amendment."
Currently, the federal government does not make a legal distinction between oilseed and fiber varieties of Cannabis -- industrial hemp, for example -- and psychoactive drug varieties (marijuana). Because of this, farmers who grow and cultivate industrial hemp could lose their farms if federal agents were to raid their land, even in states where production is legal.
"Federal law has denied American farmers the opportunity to cultivate industrial hemp and reap the economic rewards from this versatile crop for far too long," said Grant Smith, policy manager with the Drug Policy Alliance. "Congress should lift the prohibition on the domestic cultivation of industrial hemp as soon as possible. Allowing academic research is an important first step towards returning industrial hemp cultivation to American farms"
The Polis-Massie-Blumenauer amendment would ease this concern.
Update: The farm bill was defeated in the house, 195-234. The vote on the amendment is still interesting. It opens the door for additional legislation on the matter and is something to keep an eye on.