(Credit: DailyKos.com)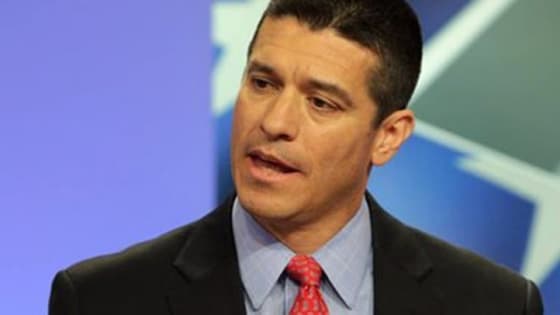 There is only one week until the Massachusetts US Senate special election and the two contenders find themselves in a tightening race. The deciding factor may come down to the independents' share of the vote.
Vacated when President Barack Obama nominated John Kerry to become secretary of state, a US Senate seat in Massachusetts became vacant for the second time in four years. In 2009, Sen. Edward Kennedy died and Republican legislator Scott Brown won a special election in 2010.
The winner of the seat will finish the uncompleted term and will face another election in November 2014.
In the 2013 contest, Republican Gabriel Gomez faces Democratic US Rep. Edward Markey. Gomez is a political newcomer while Markey has been in office since 1976.
The son of Colombian immigrants and a private equity investor, Gomez may be the face of a new Republican Party in the 21st Century. A former donor to President Obama's 2008 campaign, Gomez takes a moderate stance on abortion and supports gay marriage. Also a former Navy SEAL, he has quickly taken a hawkish position on Syria by urging the president to adopt a no-fly zone.
Normally, a Republican would not expect to fare well in the Bay State, a state where Democratic voter registration triples that of Republicans. Although Republican voter registration is low, there are more independents than any other designation in the state.
According to the Real Clear Politics polling average, Markey leads Gomez by 9.6 percent. In one of the closer polls, Suffolk University has Gomez trailing by only six. More than half of the respondents in the Suffolk poll were independents.
The key to Scott Brown's upset victory in 2010 was by winning 65 percent of independent voters. For Gomez to prevail, he may need to win a similar share of the independent vote. In a quote to the Daily Caller from a Massachusetts polling agency:
"At this point, you have to expect Republicans to win . . . . But because of the 3-to-1 Democratic registration advantage over Republicans, a Republicans has to not just win but really run up the score by 30 points."
A poll from the Boston Globe has Gomez winning independents 51-43.
As with most special elections, the key is voter turn-out. In the case of Massachusetts, it is not the Democrats, but the independents who should decide the race. Recent history suggests that it is possible for a Republican like Gomez to win in a state dominated by elected Democrats. Yet, for Gabriel Gomez to pull off another Republican upset in Massachusetts, he has to not simply win the independent vote, but dominate it.