As part of our effort to report on social media trends, tools, and technology, we will be periodically recognizing politicians, candidates, and political organizations who are utilizing social media in effective and creative ways. 
Sen. Mark Warner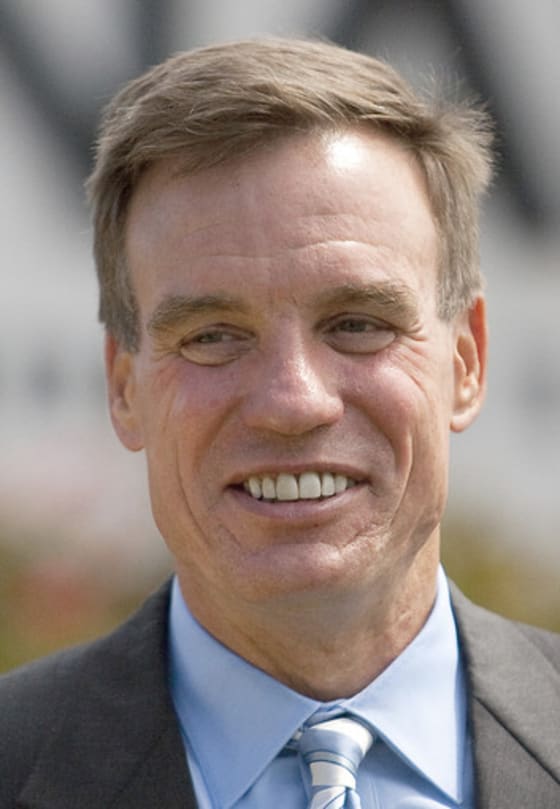 Name: Senator Mark Warner
Facebook: 21,182
Twitter: 40,023
Quote:
"Unlike traditional town halls and telephone town halls, this online conversation will allow Virginians to submit their comments and questions over several days, and it will allow constituents to view my responses when it is most convenient for them." – Sen. Warner
Why he made the cut: Recognizing early in his career the benefits of reaching out to potential voters online, Sen. Mark Warner is no stranger to social media and its role in raising awareness. Warner's constructive use of Facebook to further familiarize individuals with his political standings has rightfully earned him over 21,000 likes. By sharing articles about relevant legislation and posting informative statuses detailing his opinion on said legislation, he uses the social network as an avenue for communicating his positions with the constituents he represents.
Additionally, his devoted presence on Twitter allows him to express his beliefs in a more impersonal setting, allowing him to share with his 40,000 plus followers his day to day activities.  On Twitter, he actively joins conversations in line with issues he supports and is deliberate in his use of hashtags, which allows him to broaden his audience online beyond those he represents. Warner uses Twitter to relate to his followers by tweeting pictures and retweeting those who address him in their tweets.
Like retweeting this:
https://twitter.com/2013jarthur/status/343018528263249921
And tweeting this:
https://twitter.com/MarkWarner/status/344883650170613761
Furthermore, Warner's current efforts to use social media to gain support for immigration reform has seen results. Through Facebook and Twitter alone, Warner has stimulated meaningful discussion among voters about the pressing issue of immigration reform, creating a more politically informed voter base.
Here are a few more things we like about Sen. Mark Warner:
His involvement in promoting the tech industry: Sen. Mark Warner's involvement in non-profit organizations help minority college students gain internships, and eventually jobs, in the technology industry.
He's on YouTube: Sen. Warner has his own YouTube channel where viewers can watch recent speeches, meetings, and news appearances. He currently has over 230 subscribers.
He's on Flickr: Sen. Warner has an active Flickr account with over 1,200 pictures.
Increased Access to Information: Sen. Warner is working towards making information on his website more accessible to different audience, translating parts of his website in Spanish.
What politicians have you seen excel in social media? Share your thoughts below!