Credit: PressTV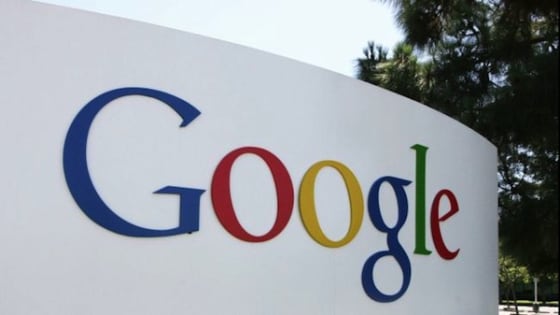 As part of his effort to encourage the GOP to expand its base, Senator Rand Paul made the case for a Libertarian-style approach to Silicon Valley politics in a California fundraising swing last week.
"I think, particularly in the tech world people are conscious of privacy concerns and I think they're conscious of their civil liberties. I think many would like to see a Republican candidate or party that is less aggressive on foreign policy," he told TechCrunch lead writer Gregory Ferenstein.
In an attempt to discredit the anti-science stereotypes, he adds, "most Republicans live in this century, not two or three centuries ago."
Rich in young entrepreneurs hoping to build the "next big thing," Silicon Valley is largely defined by its Democratic leanings. The tech-driven culture bodes well to liberal principles, and in a region ranked second in the nation in terms of wealth concentration, support is measurable in campaign cash.
In 2012, this translated into an overwhelming 83 percent of all Silicon Valley contributions fueling President Obama's campaign for reelection. With Google employees donating over 97 percent of their overall political contributions to Obama, Apple employees giving 91 percent, and eBay employees donating 89 percent to the reelection of President Obama, the Democratic Party secured their hold on the Silicon Valley.
"Since Democrats had the support of 80 percent or 90 percent of the best and brightest minds in the information technology field, it shouldn't be surprising that Mr. Obama's information technology infrastructure was viewed as state-of-the-art exemplary," Nate Silver explains. 
While it's hard to imagine the Silicon Valley as anything, but Democratic, it hasn't always been this way. In 1980, Ronald Reagan won seven out of the nine counties included in the Bay Area. Since then, Democratic support has only grown upwards, with President Obama winning the region by 49 points.
Obama's success and the general tendency of the Silicon Valley to support democratic candidates and causes is directly impacted by the growth of technology and the birth of "tech exceptionalism," or the notion that tech companies are superior to Big Pharma, Big Oil, or Wall Street, as explained by Jason Willick.
And, according to the American people, the computer industry is insulated from the public ridicule that plagues American corporations, with positive ratings from 73 percent of Americans surveyed.
With 15.9 percent of the Valley's residents ranking in the richest 5 percent of the nation, it's no wonder Republicans are vying for the support of  Silicon Valley's deep-pocketed tech moguls. But, will a libertarian approach be enough to shift the political leanings of the Silicon Valley in the GOP's favor?
Probably not, but the financial and technical support of even just a few disillusioned Silicon Valley tech giants might be enough to fuel a 2016 presidential run.