Credit: Wikimedia Commons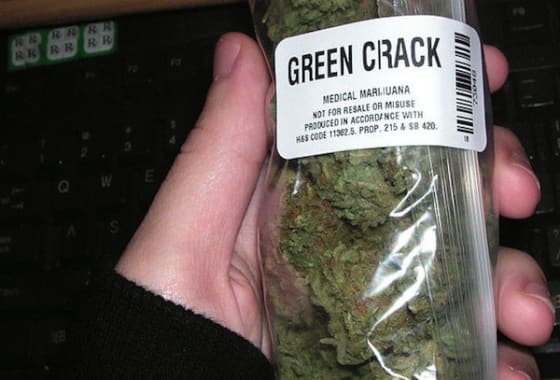 A bill that would have created clearer regulations for the cultivation, sale, and taxation of medical marijuana in California was rejected by the state Assembly on Friday. Assembly Bill 473, authored by Assemblymember Tom Ammiano (D- San Francisco), would have established the Division of Medical Marijuana Enforcement under the state's Department of Alcoholic Beverage Control.
The new regulatory agency would have simplified the current system a little more by enforcing stricter guidelines on the medical marijuana industry, which was legalized by voters in 1996. Since then, it has really been left up to cities and local municipalities to handle the issue. As a result, the legal status of medical marijuana and medical marijuana dispensaries throughout the state has been murky.
AB 473 would have also required medical marijuana dispensaries to register with the Division of Medical Marijuana Enforcement, which supporters say would help ease concerns over "pot shops" selling to any customer that walks into a dispensary, regardless of whether or not the customer is legally able to purchase medical cannabis.
Advocates of the bill argue that lawmakers in the state are not voting on the issue of medical marijuana itself. Assemblymember Nancy Skinner (D-Berkley) pointed out that Proposition 215 -- which legalized medical marijuana in California -- is the law regardless of an individual's support or opposition to it. Since the issue has been left up to local municipalities, however, it is not applied evenly.
Some cities allow medical marijuana dispensaries to operate within their jurisdictions while other cities use zoning regulations and other means to ban the shops. The California Supreme Court recently ruled that cities have the right to ban dispensaries which means that unless the state Legislature creates clearer statewide regulations, the issue will remained unsolved.
Opposition to the bill included the League of California Cities. The group was concerned AB 473 didn't provide enough safeguards to make sure medical cannabis stayed out of the wrong hands.
The Assembly voted 35-37 against the bill.