US Attorney General Eric Holder // Credit: ncwtv.com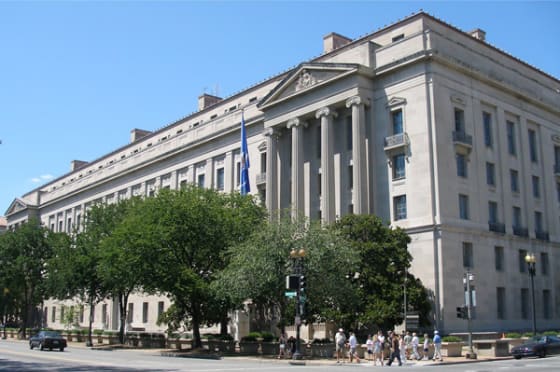 The week of May 13th, the Associated Press revealed a report that the Justice Department had obtained phone conversations of various reporters and editors of their news service.
The Justice Department (DOJ) obtained these records in an attempt to determine who leaked information about how members of the US government foiled an attempted terrorist attack by preventing a bomb from being planted on an airplane.  The attempt to find the person or persons who leaked the story was the justification for the DOJ's actions according to a recent testimony by Attorney General Eric Holder.
The Attorney General indicated that he was not involved in the decision to obtain the records, and that it was one of the two attorneys he had appointed last year to investigate the leak.
The actions, while executed under the cover of official subpoenas are troubling because of the manner by which the records were obtained.  Rather than discussing the matter directly with the AP beforehand, the DOJ simply acquired the records.  According to Gary Pruitt, president and chief executive of The A.P, the seizure of records of over 20 was "unconstitutional" because of the manner by which the records were obtained.
Mr. Pruitt's contention is that the government has moved into harassment of the media by this action.  He indicated that actions such as this have already an impact on the press' ability to obtain information, stating that: "the government is sending a message to officials, he said, "that if you talk to the press, we're going to go after you."
The government has held sweeping powers for surveillance and obtaining of personal records ever since the Patriot Act was passed in 2001.  The actions of the government in this manner are an example of how well intended legislation can be easily abused.
Journalists are expected to get to the information necessary to keep the nation well informed.  The press is the only industry identified in the Constitution as protected.  When the government overtly goes after journalists' records "in the interest of national security," it erodes the ability of the press to report objective facts to us   This should be of high concern to everyone, because as soon as the government can control the news, we will only be told what they want us to hear.  Governmental over reach is not exclusive to one party or the other, and it is very difficult to rein in once started.