Left: Monica Ratliff, Right: Antonio Sanchez, Photo Credit: Rebecca Hill / KPCC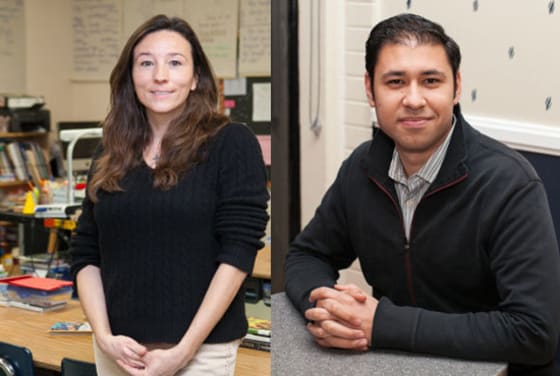 Despite outspending opponent Monica Ratliff in the Los Angeles School Board election by over $2 million, Antonio Sanchez lost by about 4 percent of the vote. When all votes were counted for the city's runoff election Tuesday night, Ratliff came out with 51.9 percent of the vote.
Sanchez placed first in the March 26 primary election with 43.6 percent of the vote but the top-two system helped sway voters towards Ratliff's campaign for the runoff election.
The Sanchez campaign had $2,061,221 of independent expenditures in support, while the Ratliff campaign had none. Sanchez was also able to raise three times as much in campaign contributions than Ratliff.
Credit: Los Angeles City Ethics Commission (click to enlarge)

Most of Sanchez's independent expenditures came from the Coalition for School Reform, an organization that backed candidates who advocated reform measures during the election. New York Mayor Mike Bloomberg accounted for a large portion of the Coalition's funding by donating $1 million leading up to the primary, and another $350,000 before the runoff.
Sanchez also received significant backing from labor groups such as the Los Angeles County Federation of Labor, AFL-CIO.
The Coalition for School Reform is led by outgoing Los Angeles Mayor Antonio Villaraigosa. It backed incumbent Monica Garcia who won handily in the primary election for seat two on the LA school board. Kate Anderson was also supported by the Coalition to oust incumbent Steve Zimmer for seat four, but came up short in the primary.
Monica Ratliff is now the newest member of the Los Angeles Unified School Board representing seat six that incorporates the San Fernando Valley.