Credit: US Navy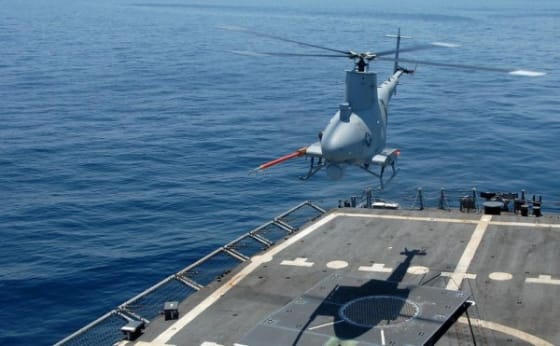 SAN DIEGO- The US Navy inaugurated on Thursday the Helicopter Maritime Strike Squadron 35 at Naval Air Station North Island in Coronado.
The Navy thus became the second military entity, after the US Air Force, to be allocated unmanned aerial vehicles, or drones. The new Helicopter Maritime Strike Squadron 35 or "Magicians" will be used on the new Littoral Combat Ship that recently introduced in the fleet.
The squadron will be made up of traditionally piloted helicopter Sikorsky Multi Mission MH60-R and  Fire Scout MQ-8B  unmanned drones. The latter can be operated at a distance of 110 miles away and maintain flight for half-a-day straight. They can also take off and land on ships.
Amid discussions in the State capitol on the use of drones on American soil, this latest addition to the US Navy could still be criticized. Even if the drones are likely to be used in military operation abroad, the public is increasingly opposed to their use by the US government.
The following video shows a MQ-8B Fire Scout helicopter flying. Credit: Petty Officer 1st Class James Stilipec.