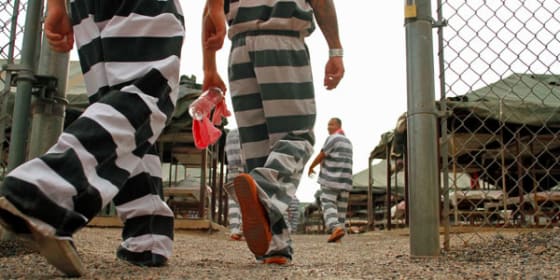 SACRAMENTO – Today, California Republicans sent a letter to Governor Brown asking him to prevent the mass release of criminals that is set to occur as a result of realignment (AB 109).
California's prison population has dropped for 2 years in a row, by a whopping  9.4% in 2011, following a U.S. Supreme Court which has required the State to decrease its prison population to meet minimum medical care and health standards.  To meet the demands, Governor Brown's realignment plan has pushed prisoners out of the state system and back into County correctional facilities and programs.
"As lawmakers, we believe that public safety is one of the state's most important functions.   In 2007, a bipartisan group of legislators joined together to pass Assembly Bill 900 (Solorio/Aghazarian), which provided the state with the tools necessary to avoid a court-ordered early release program.  In the years since its enactment, many of these tools have not been utilized by the state." 
Read the Republicans' Letter the Governor Brown.