Credit: j l t / Flickr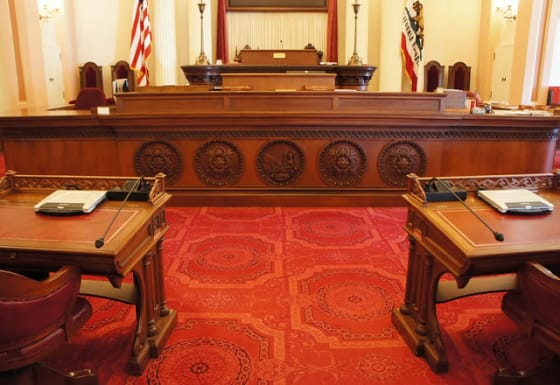 Last week, Deputy National Resources Secretary Jerry Meral was quoted as saying the Bay Delta Conservation Plan has "never been about saving the Delta," and that the Delta "cannot be saved." The remarks spurred five congressional Democrats to release a joint statement demanding Meral's resignation.
To date, there is no indication Meral will be asked to resign and his boss, John Laird, has downplayed the deputy secretary's comments. In a senate committee hearing on Tuesday, Laird said Meral's remarks do not represent the administration's position on the Sacramento-San Joaquin Delta or efforts being made to conserve the Delta and strengthen California's water infrastructure.
Some elected officials in the state have also demanded that the project be halted. Many Republicans and Democrats in Central California worry about the effects the Bay Delta Conservation Plan will have on the region's ecosystem and resources.
"The Delta is in crisis," state Senator Lois Wolk (D-Davis) said. "It is the heart and soul of the California water system.  And unless it is restored, we'll have a serious problem with the water supply."
Controversy surrounding the Delta project continues to build. Laird recognizes that some state lawmakers will never accept a plan that takes water out of the Delta and said the challenge is "how can we listen to them closely and move as close as we can to their position -- even if they can't agree."
The PPIC recently released a report on cost-effective solutions to make the Bay Delta Conservation Plan better. The project is currently undergoing federal environmental review and may not receive the final green light until early 2014 or even 2015.