According to the Public Policy Institute of California (PPIC) report titled, "Californians and Education," public opinion on Governor Brown's new school funding formula remains positive. However, from a broader scope of public opinion, the report shows a correlation between state government approval ratings and respondents' view of public education handling.
From 2007 to 2010, approval of the California Legislature dipped from 38 percent to 16 percent. Positive views on K-12 public education policy followed the trend, going from 29 percent to 15 percent in the same time frame.
Both Legislature approval and positive public education sentiment rose in the following years -- currently at 31 percent.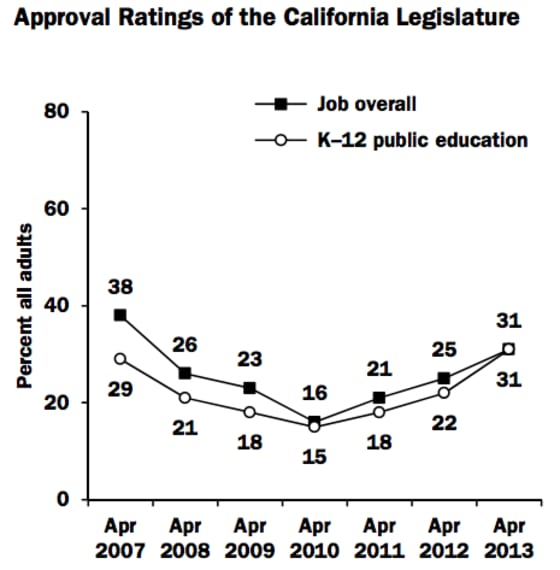 The trend is consistent with Californians' approval of Governor Jerry Brown. From 2011 to 2013, his approval rose 3 percent each year, while positive reactions to education policy went up a total of 8 percentage points.
There is still a gap between approval and the governor's handling of K-12 public education. About 42 percent disapprove of Brown's handling, even though the two are on the rise: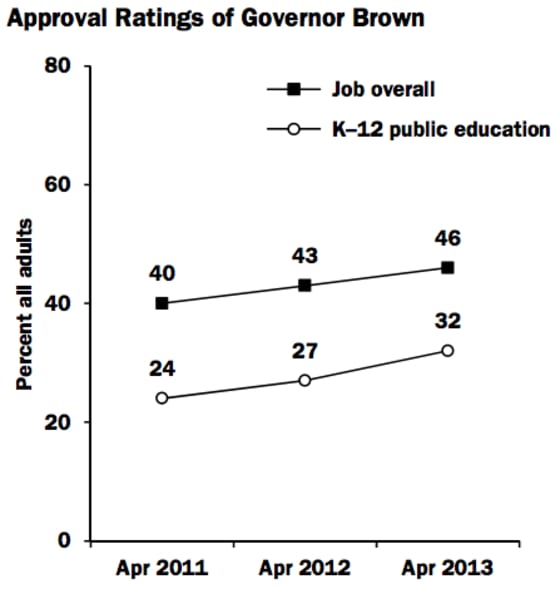 While public education and politics may not always mix, the two have produced similar sentiments among Californians.