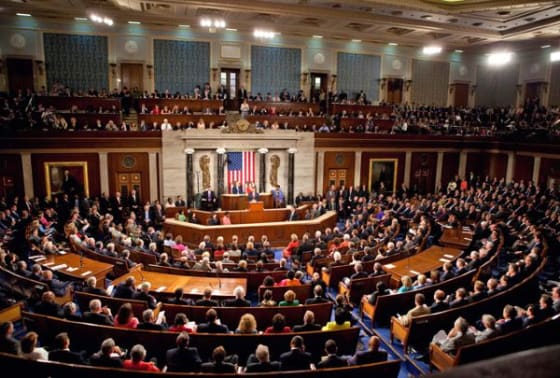 Many words have been used to describe the 112th Congress. It has been called 'lackluster,' 'unproductive,' and even the 'worst Congress ever.' The legacy the 112th leaves is that of polarized division. It was a Congress that put partisan politics before solving the nation's biggest problems.
Political analysts and pundits expected an eleventh hour compromise on the fiscal cliff, but Congress failed to put together a deal before the end-of-year deadline.
Now, some House Republicans (specifically Speaker John Boehner) are coming under fire for not taking up a Senate bill that would provide $60.4 billion in disaster relief to states affected by Hurricane Sandy back in October.
Personal politics got in the way of a bill that should have been passed long before the last week of the congressional session and should have had no problem getting bipartisan support.
"They are so consumed with their internal politics, they've forgotten they have a job to do," New Jersey Governor Chris Christie said during a press conference on Wednesday. "Everything is the subject of one-upmanship. It is why the American people hate Congress."
The last two years have been marred by a severe lack of cooperation from elected officials on Capitol Hill. Even disaster relief was treated as a political game in the end. As divided as the 112th Congress has been, many people are shocked by the refusal to take up the bill.
This is a Congress that had absolutely no achievements. The only thing it will be remembered for is being one of the most polarized sessions in U.S. history and passing the fewest laws; even fewer than the infamous "Do-Nothing Congress" of 1947.
Republicans and Democrats point the finger of blame at the other side, but that is all voters have seen from their representatives. For certain factions within Congress, scoring political points was more important than addressing the needs of the American people.
Compromise has been a key part of American politics since the early years of the Republic. The country was founded by people who didn't all share the same political philosophy, but they shared a common goal and purpose. History is filled with many examples of elected officials who put personal politics aside for the sake of the country because it was necessary.
Congress didn't act on what was necessary. Elected officials in both the House and the Senate didn't put the country first. They cared more about partisan agendas than the oath they swore to uphold.
The 113th Congress will be sworn in on Thursday. Whether people are hopeful or skeptical that elected officials in Washington can change course, one thing is certain: The 112th Congress will not be missed.
Join IVN for a tweet chat on compromise and non-partisan solutions on Thursday, January 3 at 5 PM PST / 8 PM EST using the hashtag #IVNchat.