Credit: sandiegofreepress.org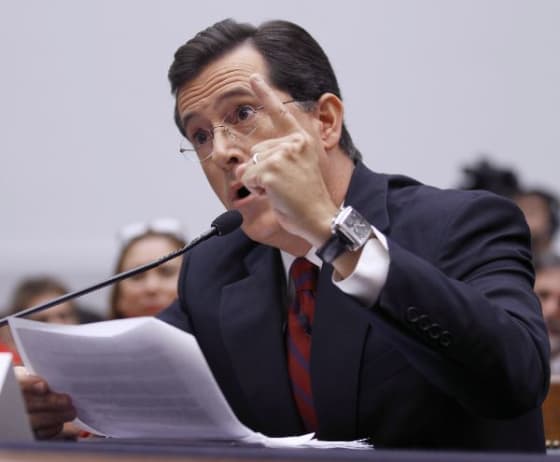 Appropriately named the Ham Rove Memorial Fund, 'Citizens for a Better Tomorrow, Tomorrow' commonly referred to as Colbert Super PAC, announced Thursday it was donating $773,704.83 to various charities in remembrance of the PAC's sweet and salty chief strategist.
Colbert stated in a release:
"Last month, my friend Ham Rove passed away in a very unsuspicious fashion. On the same day, Colbert Super PAC's money, $773,704.83, was squirreled away in a fashion that was extremely suspicious, but entirely legal. I thought that's the last I'd hear from Ham Rove, particular because a dog ate him... I was recently surprised to find myself on the board of the Ham Rove Memorial Foundation. I was equally surprised to learn we received a $773,704.83 donation. Where did that specific amount of money come from? There's simply no way to know"
The donation, originating from P.O. Box 'Bite Me,' highlights the ease with which extremely large sums of untraceable cash can change hands with little to no oversight or regulation.
As per Ham Rove's wishes, the donations will be dispersed among several charities: $125,000 each to Donors Choose, Team Rubicon, and Habitat for Humanity to help fund Hurricane Sandy disaster relief efforts.
The wounded veterans support organization, Yellow Ribbon Fund, will receive $125,000 as well. The remaining 273,704.83 will go to the Center for Responsive Politics and the Campaign Legal Center.
Colbert has donated about half a million dollars to the Yellow Ribbon fund since his show started airing in 2005, a majority coming from his Wrist Strong campaign several years ago.
According to the Center for Responsive Politics, Colbert Super PAC was able to raise over $1.2 million this campaign season, only spending about $80,000 on television ads like the one titled 'Mitt the Ripper':
Colbert Super PAC Ad - Attack in B Minor for Strings